TLDR: 🔥 Nikita is back! New web site. 🦠 Pricing simplified. Left menu redesigned. Getting started experienced. Polishing is eternal 🗿. We will go public in November 💪.
Flashback: #14. Anxious September.
As usual, main numbers (→ sign shows changes between September and October):
Product:           Fibery — SaaS B2B (SMB) work management platform
Stage:             Private Beta
Launch:            Q4 2019 → November 2019 (public)
Development:       32 months 
Leads/month:       380 → 280
Total Accounts:    520 → 570
Active Accounts:   20 → 25
Team size:         10 → 11 (Nikita is back!)
Burn rate:         ~$40 → ~$45K/month
MRR:               $0
Fibery 1.0
So. Release is happening in November 2019. I'll not say exact day to keep some suspence. But it is from 5 to 30 November. Let's burn!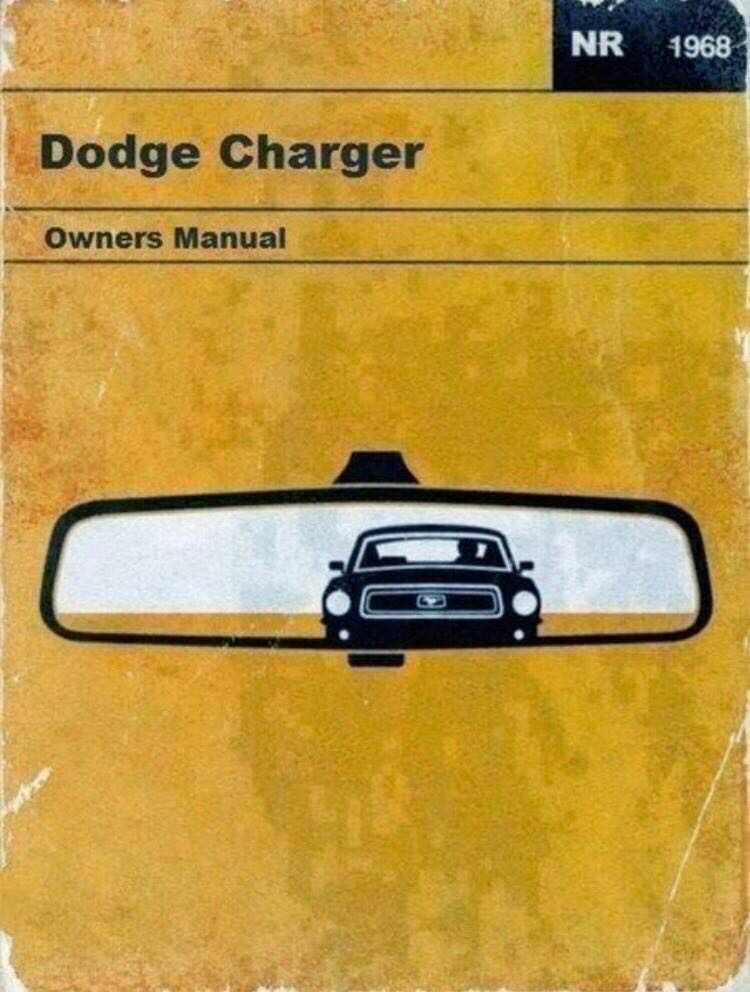 Nikita is back!
Nikita, one of our lead developers (well, all our developers are leads), got back to work after burnout and 4 months recovery period. He is doing good and focusing on UI performance improvements. If Fibery works faster now, in many ways it is his wins. He even fixed super annoying flickering in scroll in Google Chrome! 😍
New web site
Lena Dorogenskaya has designed a beautiful web site for Fibery. We did not enable public account registration yet, but this is coming.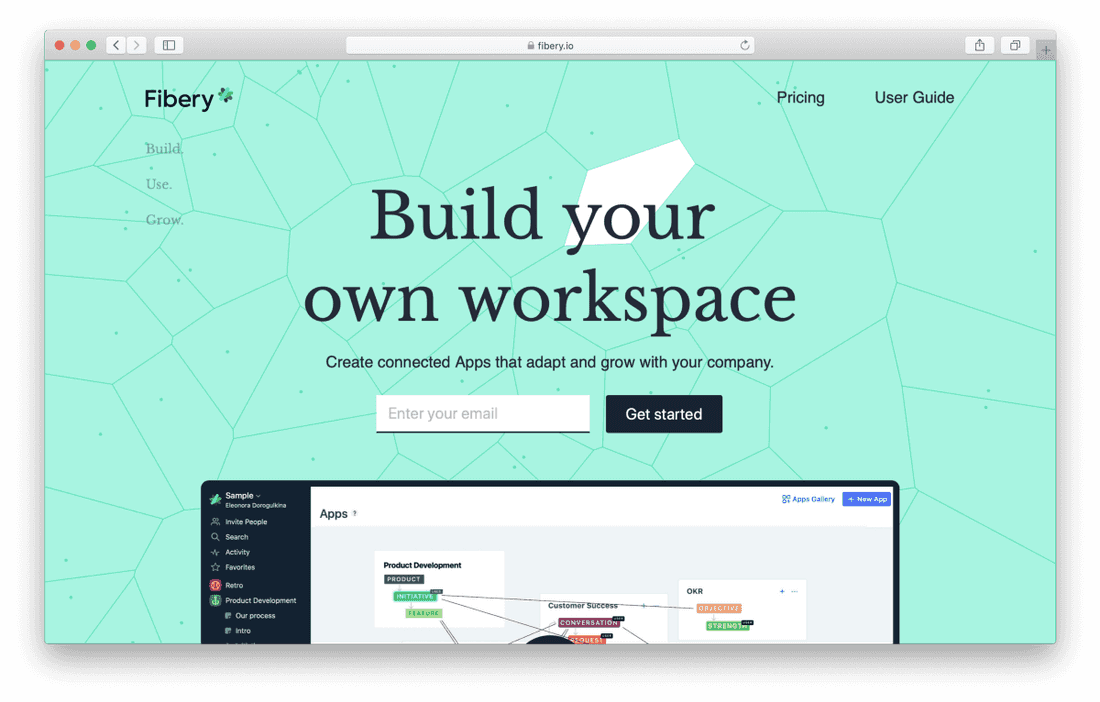 North Star Metric (NSM)
We've slightly improved NSM, now we will count total number of double-counted active users in collaborative Apps. By collaborative we mean that an app is used by more than one person. For example, if in one account there will be two apps that used by 2 same users, we will count this as 4. Thus we taking into consideration large apps that are used by many people.
New Pricing
We simplified pricing. First, we removed all limits for entities in paid layers. These limitations were quite annoying, to be honest. Also we will not have Pro edition so far.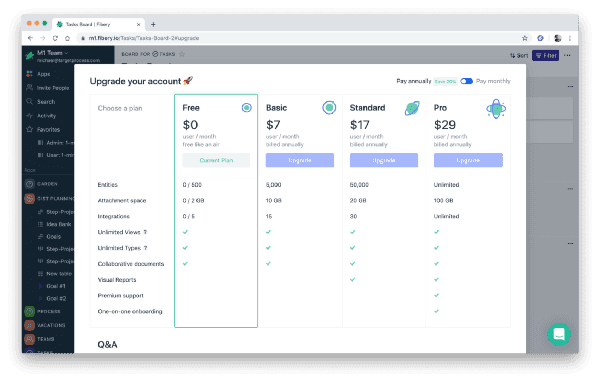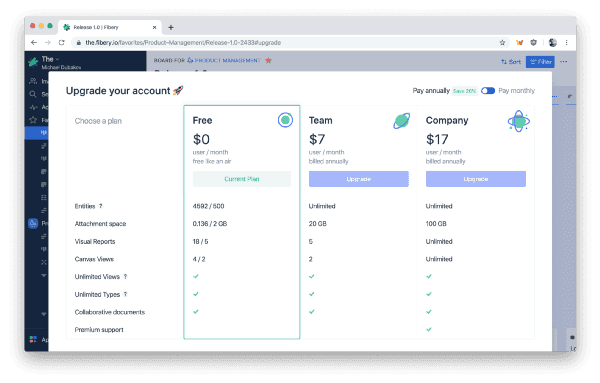 How pricing will change in future? First, users with read-only access will not be billed. Second, we might consider pricing differentiations for real creators and usual users like editors. Anyway, we don't want to have complicated pricing scheme and it seems Coda did it wrong, too many users complained. We want to avoid repeating their mistake.
NOTE: All private beta accounts will enjoy one year of Company edition for free.
Features
DONE: Fast selection and new entities creation in inner lists
It took surprisingly long to make it happen. Somehow all existing solutions are not great and we had to customize intensively to have good performance. Sometimes we think that Javascript is doomed in a long term and everything should be re-written on canvas (this is only part-joke).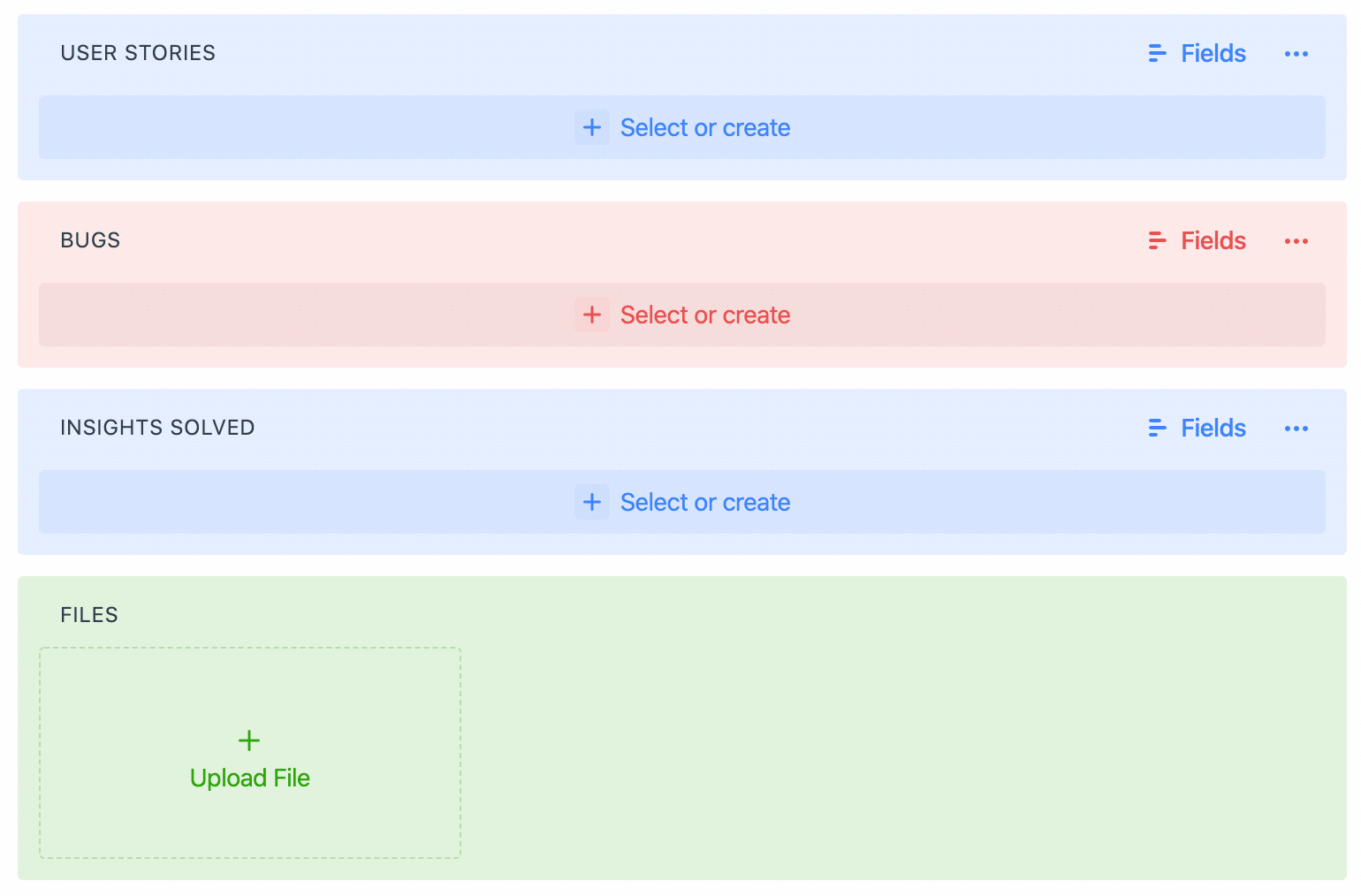 DONE: New left menu with Folders
Finally, we are quite happy with information organization in Fibery. You can group Views and Documents in Folders, thus replicating your desired content structure.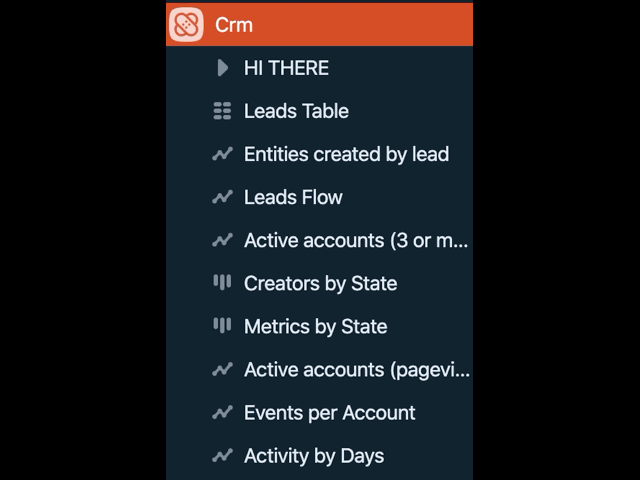 DONE: App creation flow re-design
Since first release is focusing on creators, we re-designed App Creation flow. Dozens of improvements were made, so it is hard to enumerate them all. Now we are doing usability tests to fix rough edges.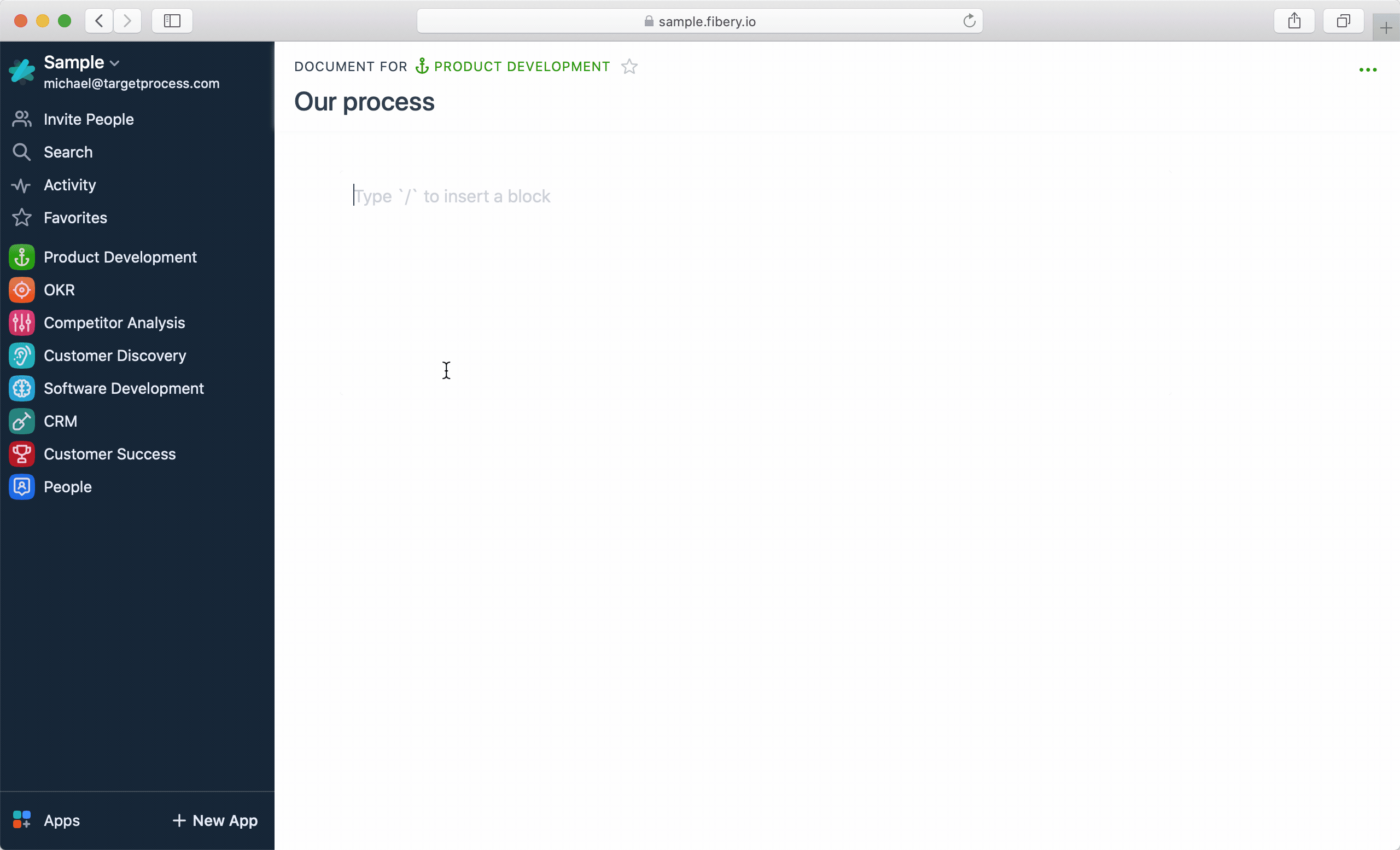 In Progress: Canvas View
Canvas View is still in active development, so there is a risk to miss it in a release. You can add Tree View component and visualize hierarchy, but that is it so far.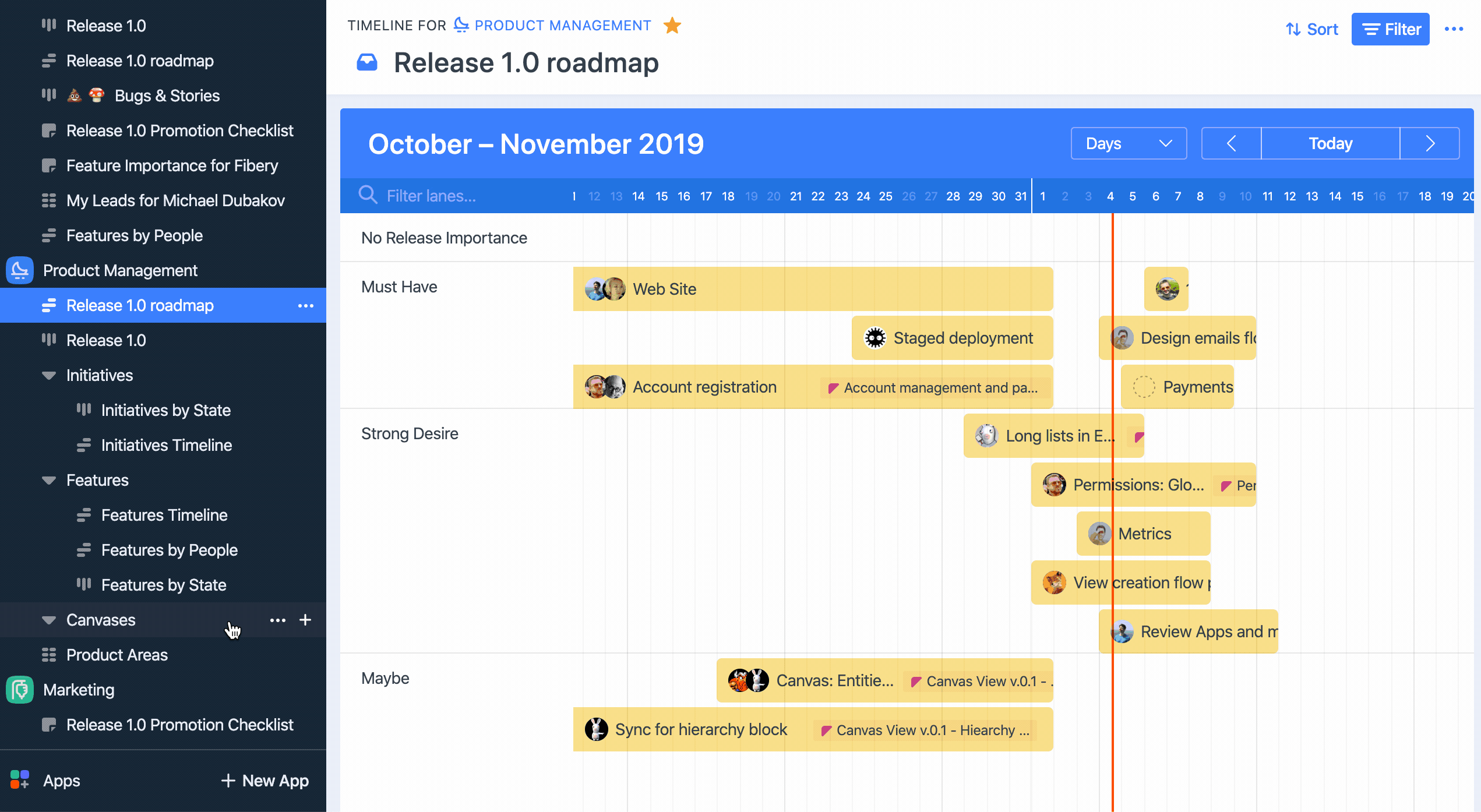 In Progress: Stable production cluster
We decided to ditch continuous deployment for production accounts and deploy new releases weekly. However, we'll still have Edge environment for early adopters (and ourselves) with 10–20 deploys per day.
In Progress: Polishing 🇵🇱
We still have ~50 bugs and small stories to fix and implement. 😅
Public Release Roadmap
Last record of this kind. Almost everything is completed. Overall we skipped automations and history reports. We're releasing Fibery in November 💪.
✔︎ Search
✔︎ CSV Import
︎︎✔︎ Public API
✔︎ Metrics (Formula Field)
✔ Table View. We discovered that Boards are not enough for many cases, and we will add Table View (or Spreadsheet View if you like)
✔ Domain evolution: we will finalize renames (Apps, Types, Fields). Now it causes some problems.
✔ Permissions: Collaborator role (a user that can't change things created by other users), and we will deny Views modification by ordinary users as well
✔✘ [Only Action Buttons so far] Automation Rules. It will enable process automation, like internal Zapier.
✔ Notifications (mentions, in-app, activity stream, Slack, Email).
✘ [Postponed] History information and reports (CFD, Burndown Chart, Burnup Chart, Burnout Chart)
⇢ Account management and payments (some tasks are in progress)
✔ New web site
✔ Getting Started experience
⇢ Polish EVERYTHING.
⇢ Haha 😅
🔊 Random
Random link from our Slack channel:
How can we develop transformative tools for thought?
Random video:
Random Image from our Slack channel: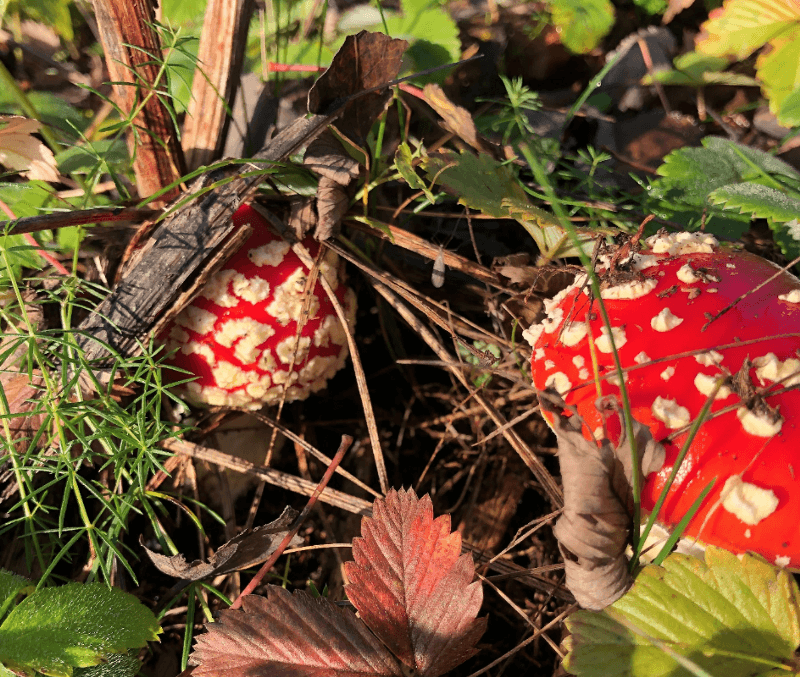 Random quote:
End user programming can be fun too. In the spreadsheet study, one of the pleasures of having done the research was to frequently hear people who have never taken a computer science class describe their work with spreadsheets as "fun." A cynic with tongue-in-cheek remarked to me that perhaps this is the most fun accountants can have, but it is safe to say that most designers would be happy to have millions of satisfied users enthusiastically and productively using their product.
---
To be continued → #16. Crazy November 2019.
🐳 Follow us on Twitter: https://twitter.com/fibery_io
P.S. Fibery is coming soon! ⛵️