Cover photo: Igor Litvinenko, tut.by
TLDR: Elections ♟. WTF??? 🤦🏻‍♀️ Violence 🤬. Shock 🙈. Revolution 🕊. Depression 🌑. Hope… 🌓
Flashback: #24. Breaking through July 2020.
Main numbers ( → sign shows the changes between May, June, July & August):
Fibery. Connected workspace for teams.

Leads/month:       1100  → 700   → 750  → 700
Active Accounts:   120   → 135   → 140  → 155
Team size:         14    → 14    → 14   → 19
Burn rate:         $60K  → $60K  → $60  → $85K/month  
MRR:               $1.7K → $2.2K → $3.1 → $3.6K/month
Overview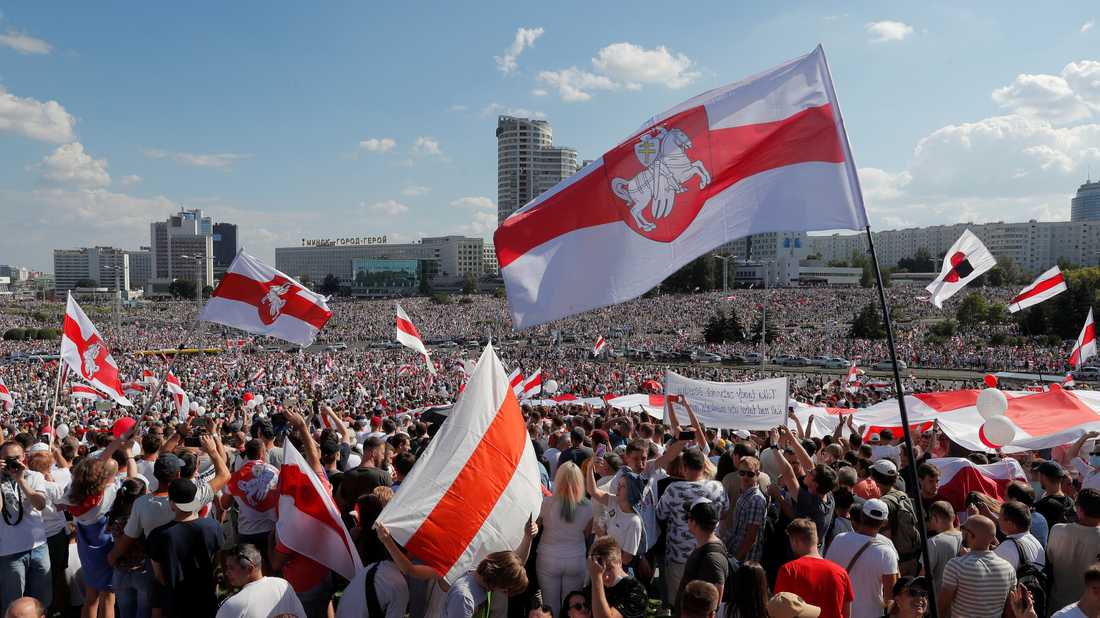 August was a stormy month in Belarus. Here is a decent summary in NYT: A Crackdown in Belarus Backfires. It's extremely hard to focus on work under these circumstances, so we did not do much in August. Zero effort on marketing and some product development — that's all we've done. Give us some hugs…
Nobody knows how this situation will unfold. We do hope that justice and freedom will win. Maybe not today. Maybe even not tomorrow. But soon.
We are proud that some Belarusian non-profits use Fibery ✌️.
Nevertheless, Fibery adoption and metrics are looking better and better. For example, here are active accounts and active user trends: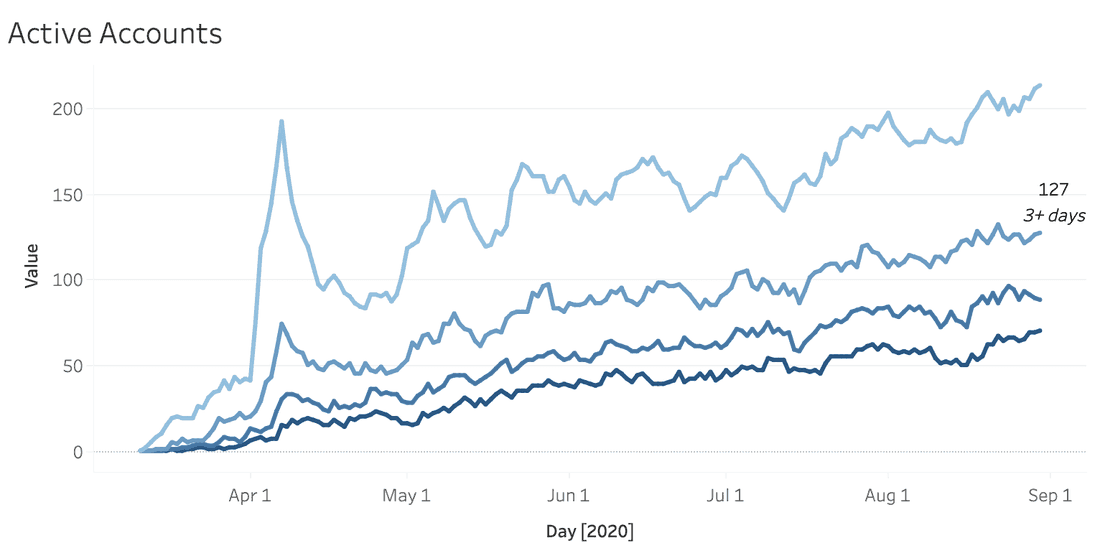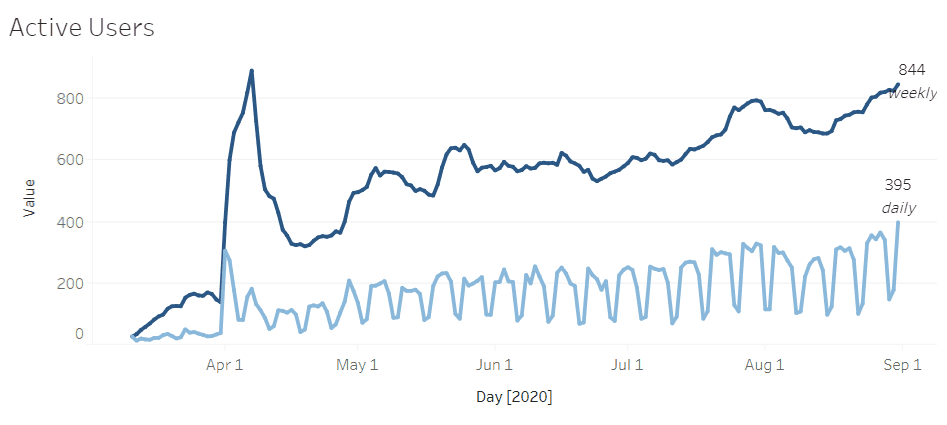 North Star metric went South in the beginning of August, but jumped back now: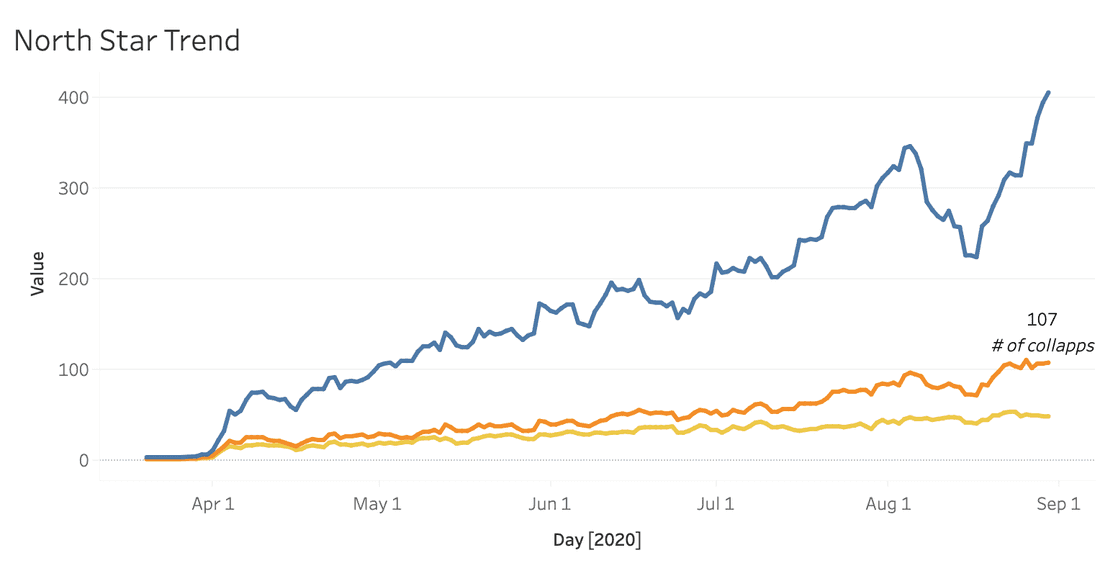 Retention is improving even further: 7% after three weeks looks quite good.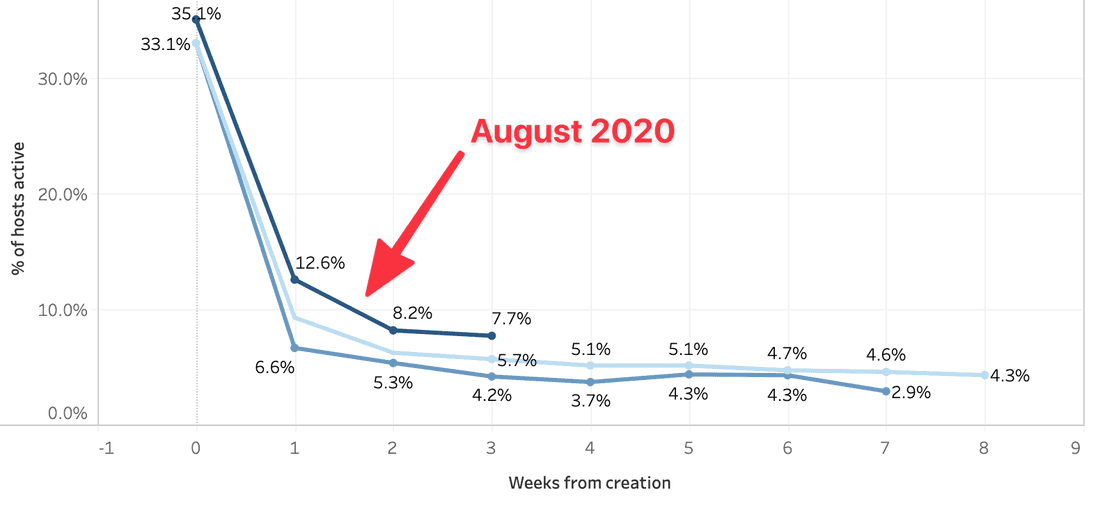 Vizydrop team joined Fibery ❤️, Lena left 💔
We're proud to announce that the whole Vizydrop team joined Fibery in August. It consists of six fantastic engineers: Oleg Seriaga, Kate Semikova (QA), Konstantin Krivlenya, Eugene Kisel, Daria Krupenkina (Design) and Michael Yermolayev.
The whole team started to work on integrations already. The first integrations will be Intercom and GitHub, but it's a framework, so more will follow shortly.
Lena Dorogenskaya decided to leave Fibery and start her own project in education space. Lena, you're amazing, and we wish you to succeed and be happy!
Product Companies Workspace Setup
Default workspace for product companies is almost ready. We are about to start giving demos. Here is how the schema looks like (don't panic):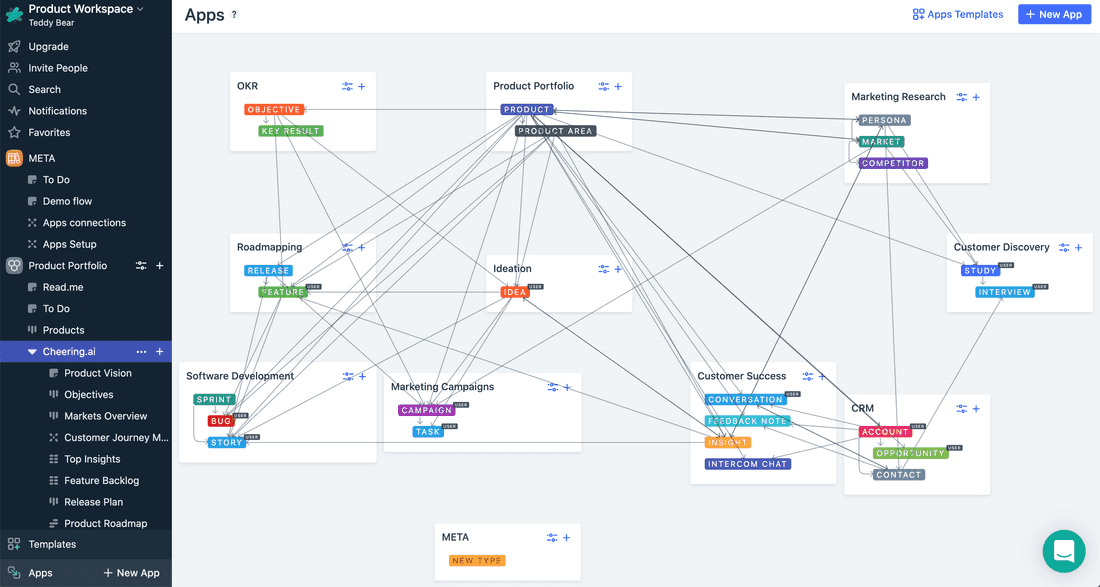 NOTE: If you're CPO/Head of Product/Product Manager and want to take a look at holistic product management workspace, give us a note [new@fibery.io](mailto:new@fibery.io?subject=Fibery product company Demo) and we'll arange a demo.
VC
In two weeks we'll have our first tranche ($700K), but so far it's a debt, not a fully closed seed round. Paperwork is demanding more time than we expected, so no official announcement about the round yet. But it's close.
Product Updates
Remember, it's hard to work during the revolution. Here're the updates:
DONE
Customize Fields in Board Lanes and Timeline rows
Now you can see more fields in columns and rows in Board View. For example, you can configure Sprint Plan View to include capacity: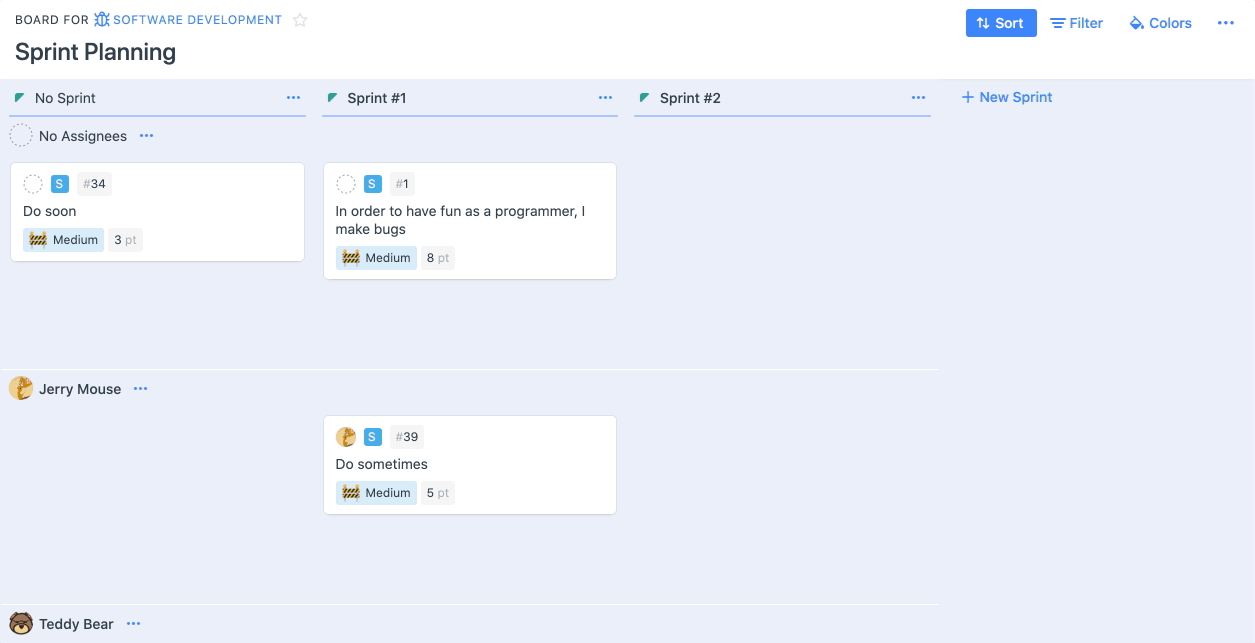 Lookup for Collections
Now you can aggregate entities from lower levels and display them as a collection on a higher level. For example, you have hierarchy Product → Epic → Feature and you want to see all Features inside Product. you can create a lookup field to do that: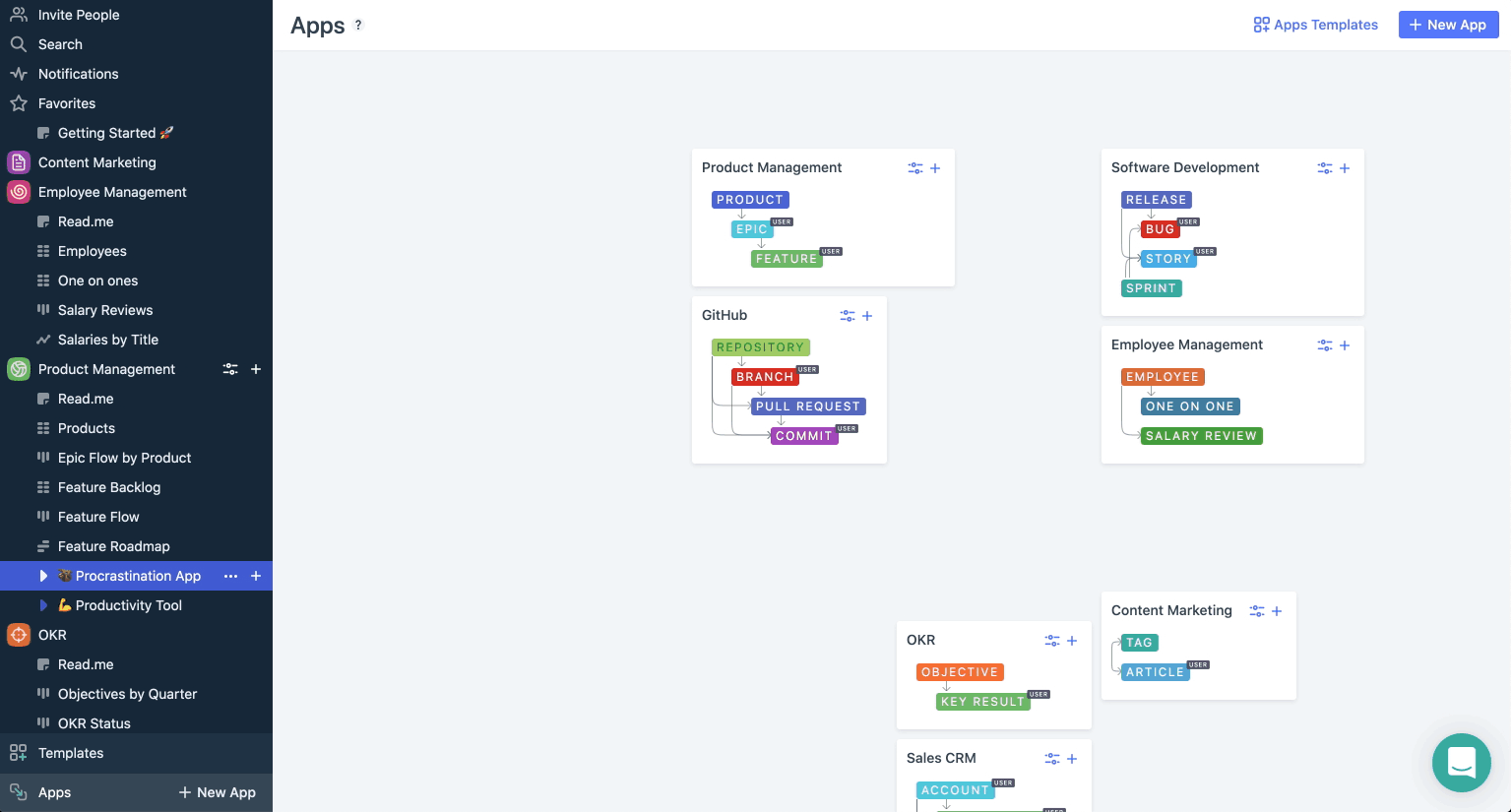 Text Formulas
Finally you can use text in formulas. For example, create a composite text field:
Name + " " + [Public Id]
or create a clever URL fields:
"https://www.google.com/maps/search/?api=1&query=" + Address
Undo in Table View
We are working on Undo and in this release Undo works in Table View. You can do several actions and undo them using Cmd+Z. Note that Undo works till page refresh.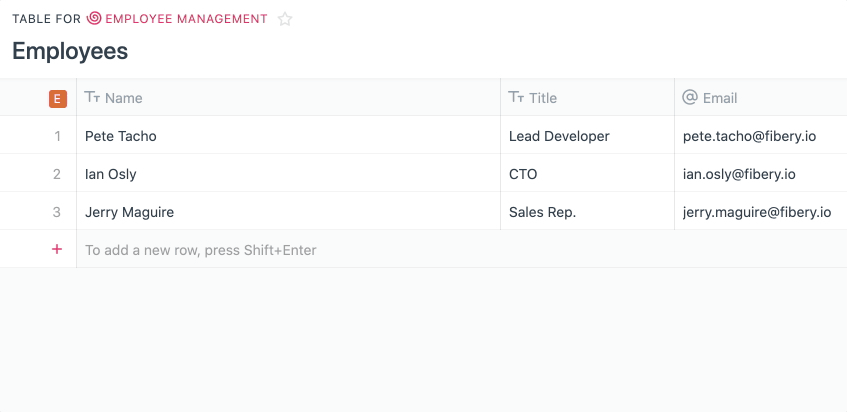 Bi-linked Text
We've released Bi-Directional Hypertext Links in Fibery in June, and this iteration improves linking possibilities.
Now you can select text and bi-link it to any entity in Fibery. For example, link text from an interview to insights (use Cmd + L shortcut to do it fast):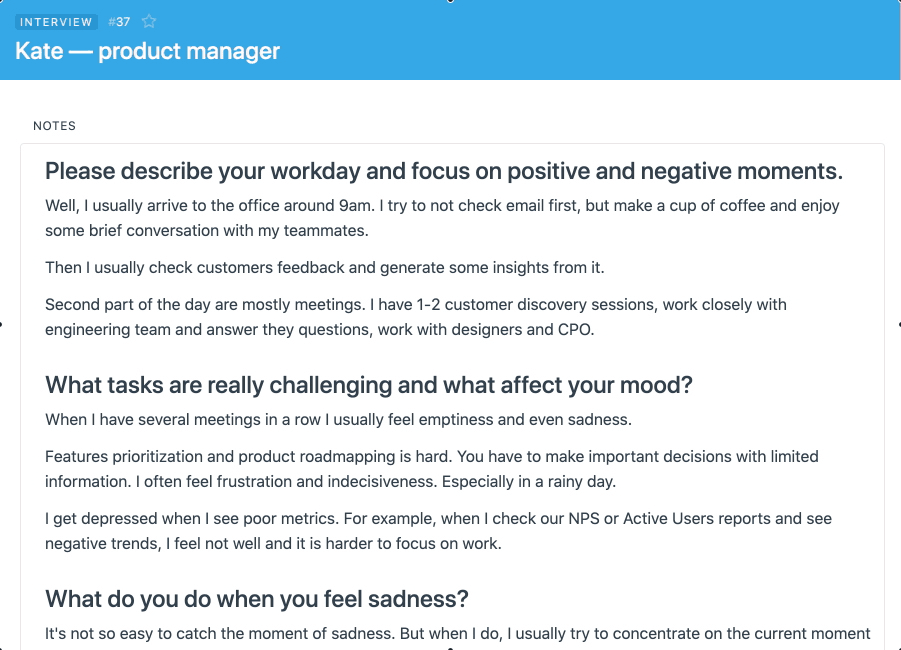 Text links are bi-directional. Jump to the linked insight and see back reference to the interview: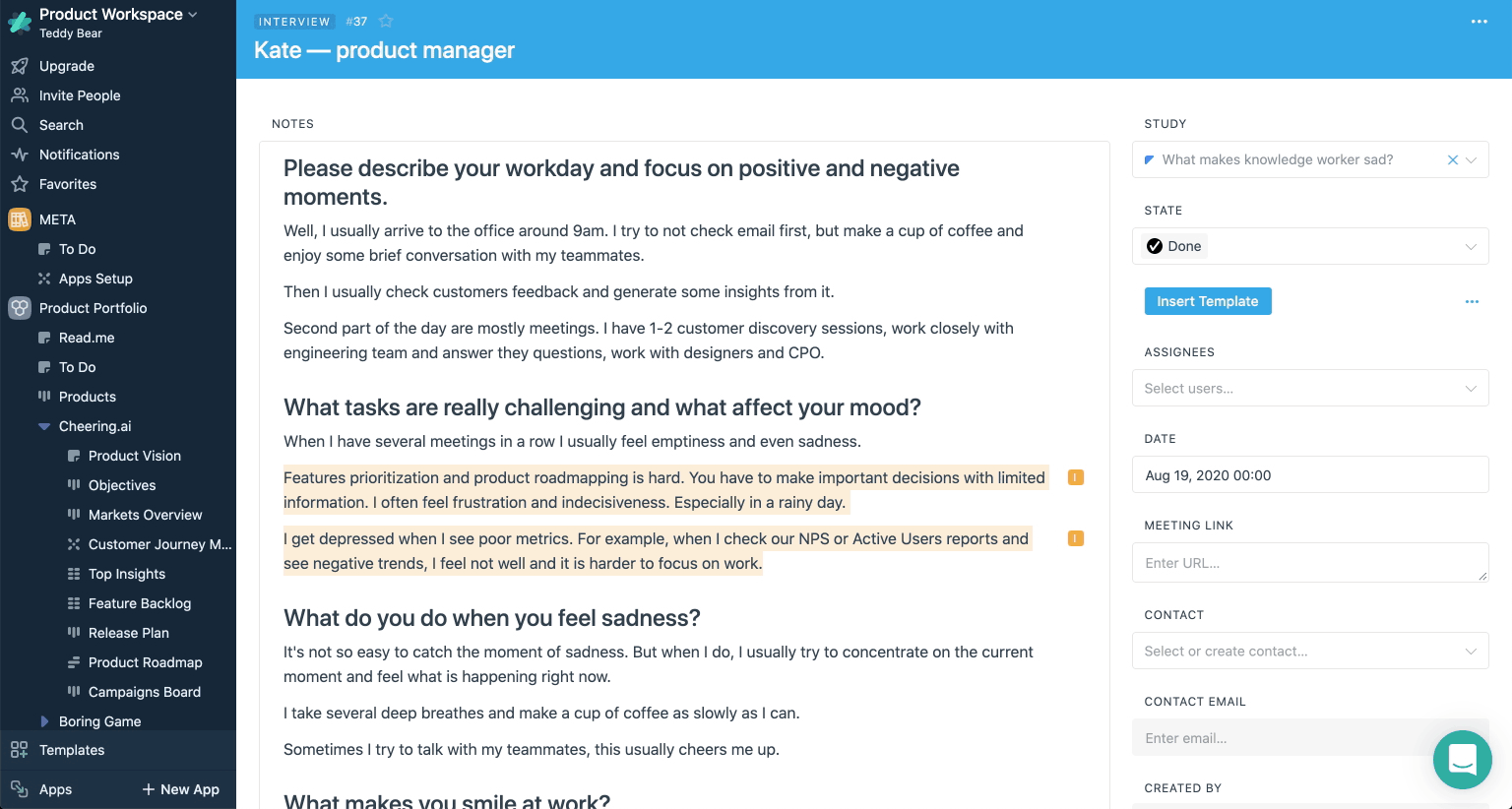 IN PROGRESS
Create a new Entities from Search console
Quite often you want to create some entity when it's not found. For example, you didn't find a bug and want to create one. Soon it will be possible: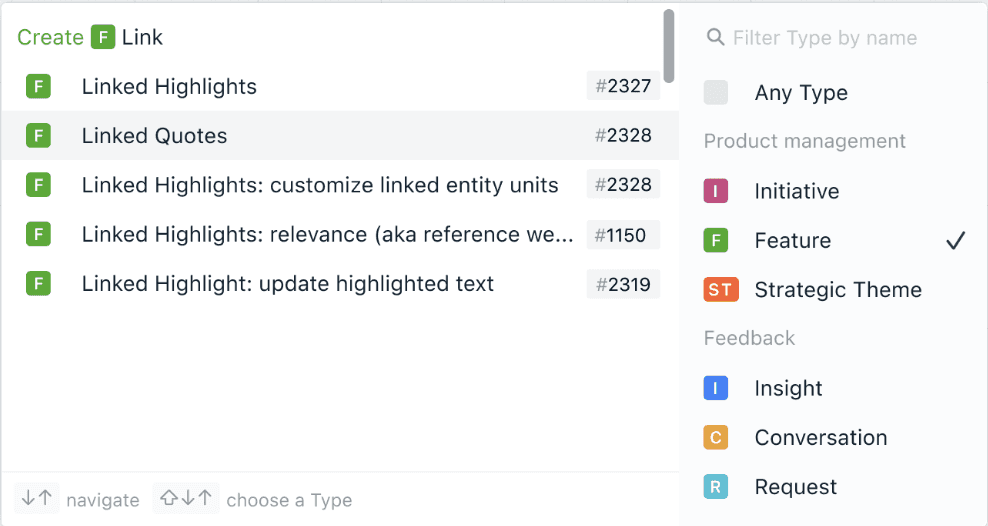 Better Permissions
Still not there, but at least it is closer now. Soon we will have The True No Access permissions for everything, and as a next step we will improve permissions UI and defaults settings. Then we will add read-only free access, and finally will start per-entity permissions implementation (top request).
Apps Export/Import
This functionality is very close, we are testing it and fixing bugs. In 1-2 weeks you will be able to export any app and share it via a direct link for importing. Here is the flow for Ideation app: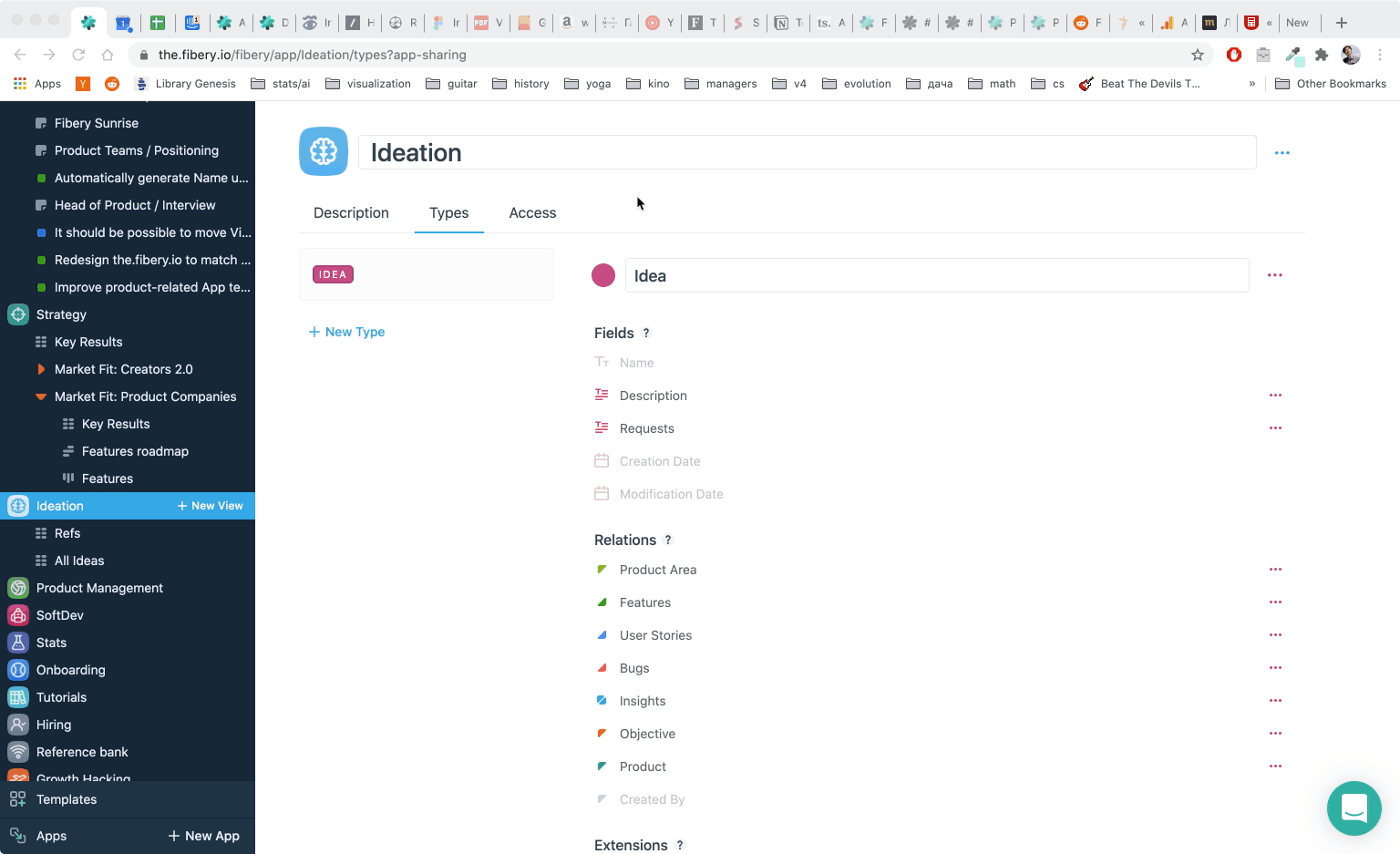 Basic Undo
We got fed up recovering unexpected actions, so we've made Undo for Table View. Now it should be added to Board, Timeline, Calendar and Entity Views. Look, it's almost ready.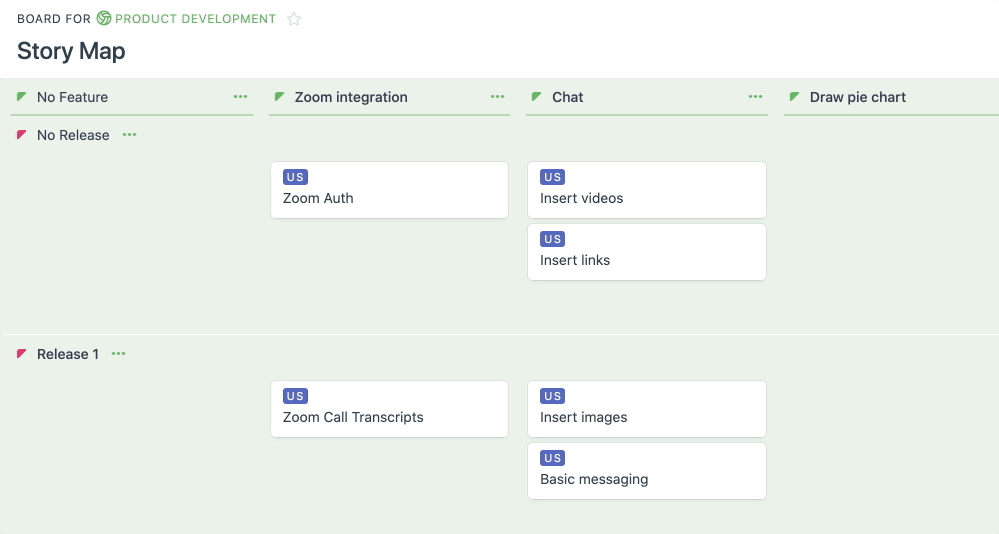 Integrations (Intercom and many other)
We are working on a framework that will sync data from external systems to Fibery. The progress is good and in September we'll have something workable.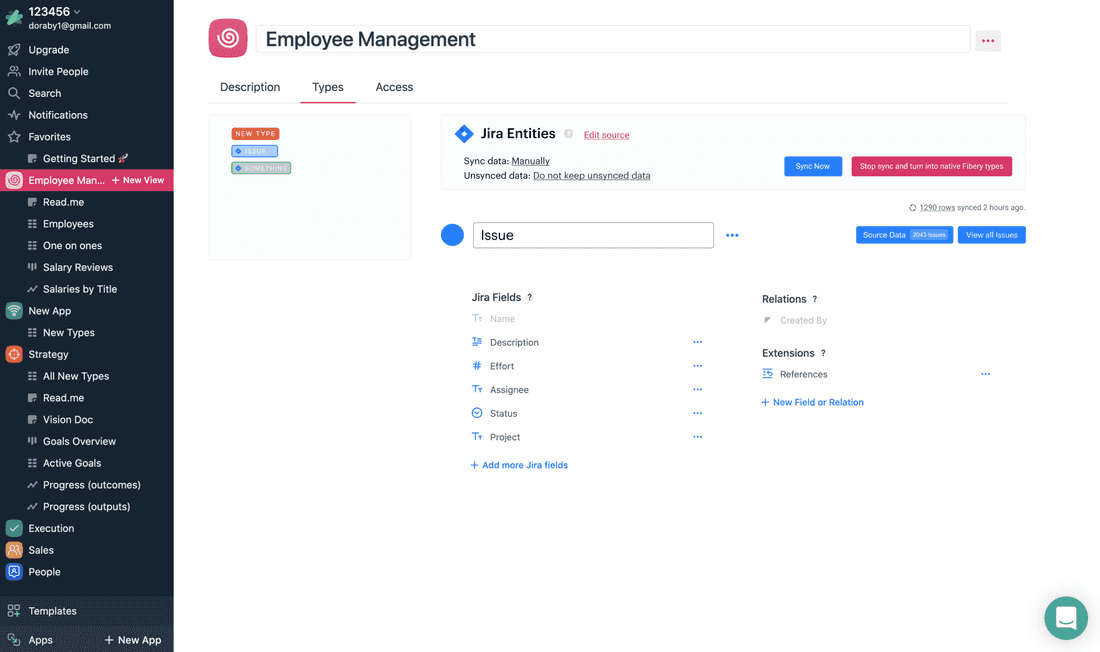 Link Docs and Whiteboards to Entities
Sometimes you want to create a Whiteboard inside an entity, for example, inside a Feature or Idea. Currently it is not possible, but we are going to make it possible.
Automatically link entities based on rules
When we will feed data into Fibery from external systems, we'll want to connect entities automatically based on some rules. For example, link Chats from Intercom to Accounts in Fibery, link Pull Requests from GitHub to Features in Fibery, etc.
We've started to work on this automatic linking engine and it will be possible to setup rules for relations, like this: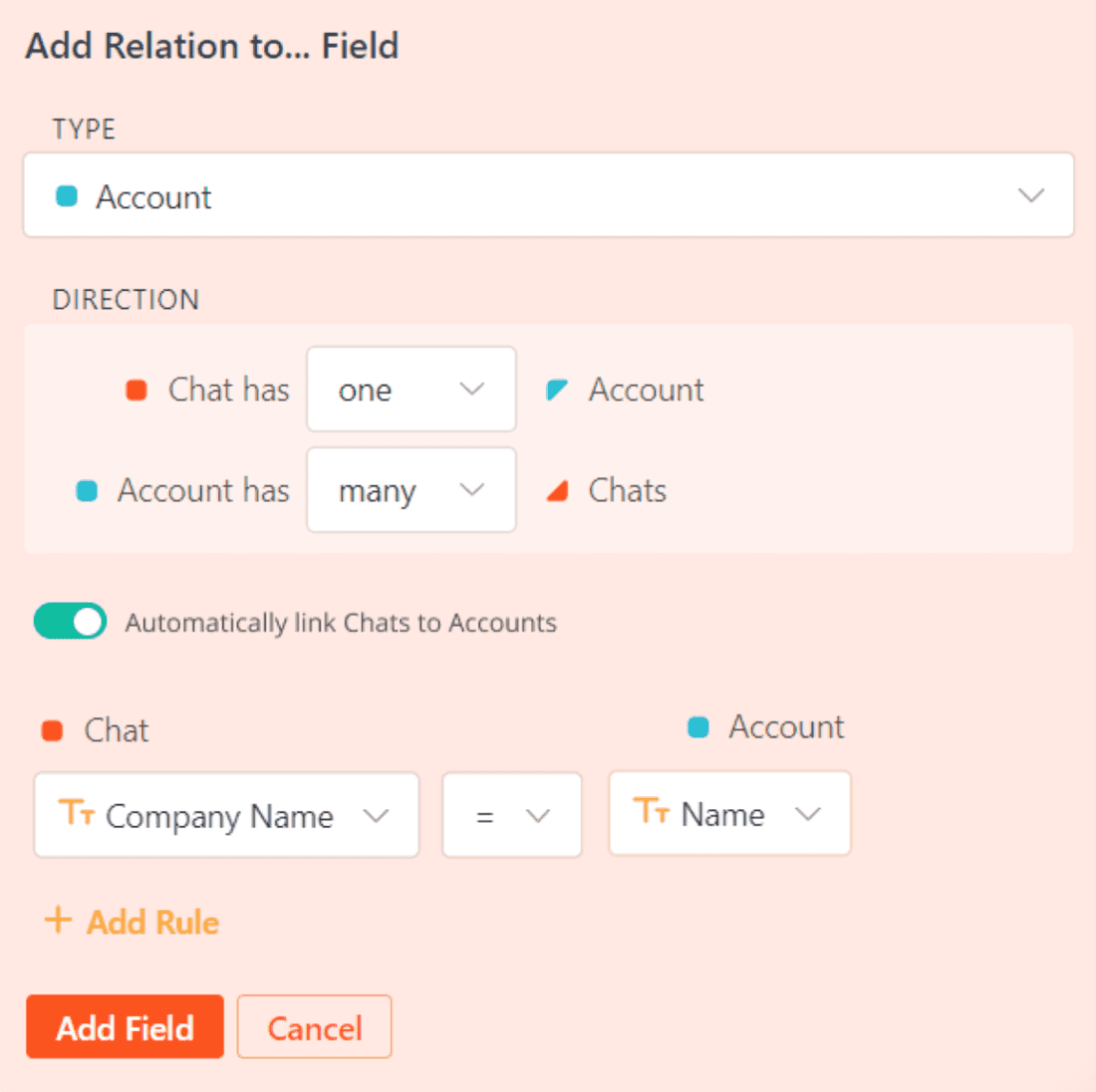 🏓 Random
Random link from our Slack channel:
The reMarkable 2 is the latest attempt to turn your paper notepad digital
Random quote:
The Roam vision for human knowledge is a collective, open-source intelligence, constantly rearranging, iterating and evolving in the pursuit of truth. Each of us would become a node within this collective intelligence, forging links and creating networks, sharing the very best each has to offer, improving ourselves even as we improve others, and advancing the interests of humanity as a whole.
Not so random tweet:
Hot tip: @fibery_io will take over the world. It is exactly the right product to replace almost every piece of business software. They have all the right pieces in place and just need to keep expanding on overall functionality.

— drewblas (@drewblas) August 29, 2020
✊ Discuss this post on Reddit →
To be continued…
Fibery.io Chronicles #26. Probing Product Workspace in September 2020.
👂 Follow us on Twitter: https://twitter.com/fibery_io
🧙‍♀️ Register your account https://fibery.io