TLDR: Got $700K tranche 🥑. Cooperation with the new design agency 🦧. Start of a direct sales experiment 🙇‍♂️. Product workspace is coming 🍱. Integrations are coming 🍺. We are looking for Head of Marketing 🐶.
Flashback: #25. Lost August 2020.
Main numbers ( → sign shows the changes between June, July, August & September):
Fibery. Connected workspace for teams.
Leads/month: 700 → 750 → 700 → 650 Active Accounts: 135 → 140 → 155 → 165 Team size: 14 → 14 → 19 → 20 Burn rate: $60K → $60 → $85 → $95K/month
MRR: $2.2K → $3.1 → $3.6 → $4K/month
Overview
In September we were able to concentrate on work slightly better, so progress was at least not as bad as we expected. The most problematic area is marketing now, so we're starting to look for Head of Marketing. If you know someone who will enjoy remote job in this position, give him a link to this post and she will find position requirements below ↓.
We hope Product Workspace will be ready in October. Essentially this will be Fibery 2.0 with integrations and powerful connections.
Fibery adoption and metrics are looking better. We have 50 paid customers now. Here are active accounts and active user trends: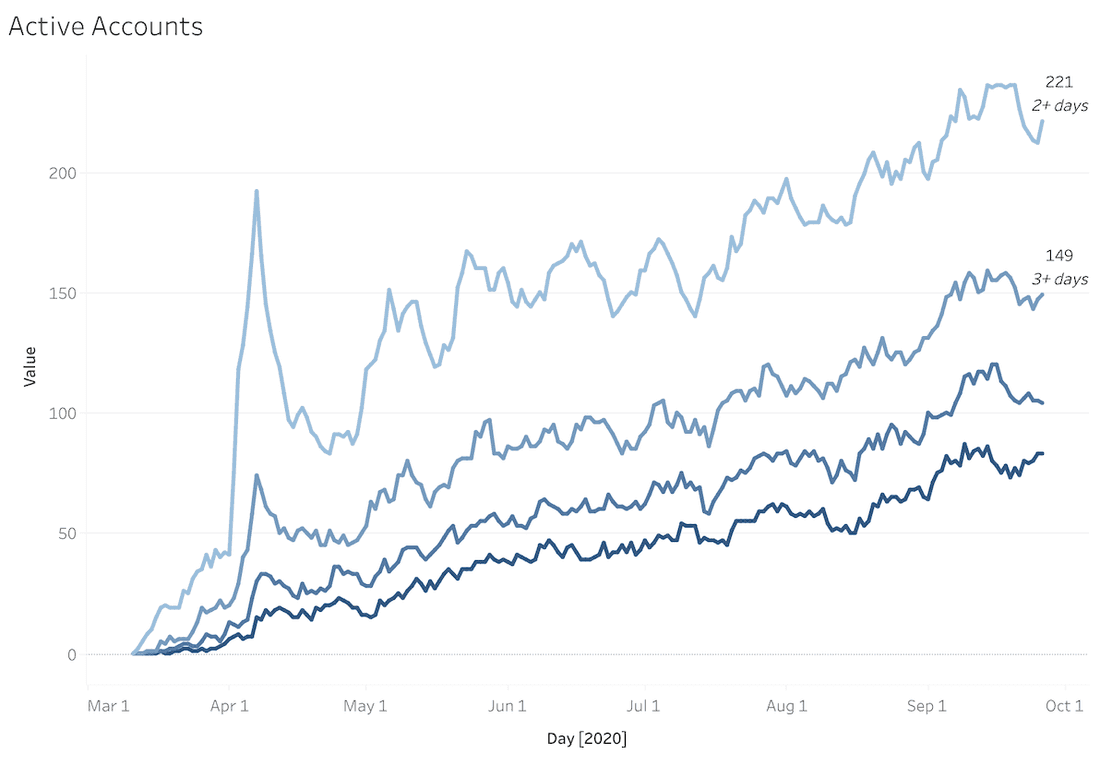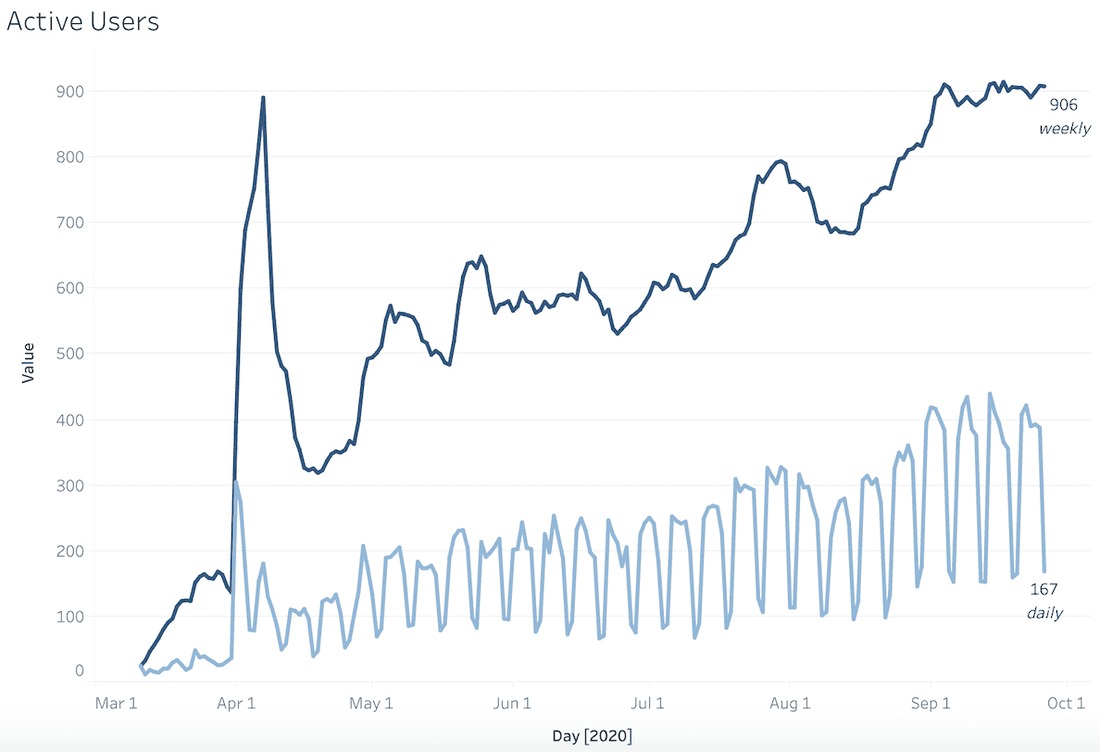 North Star metric got better as well: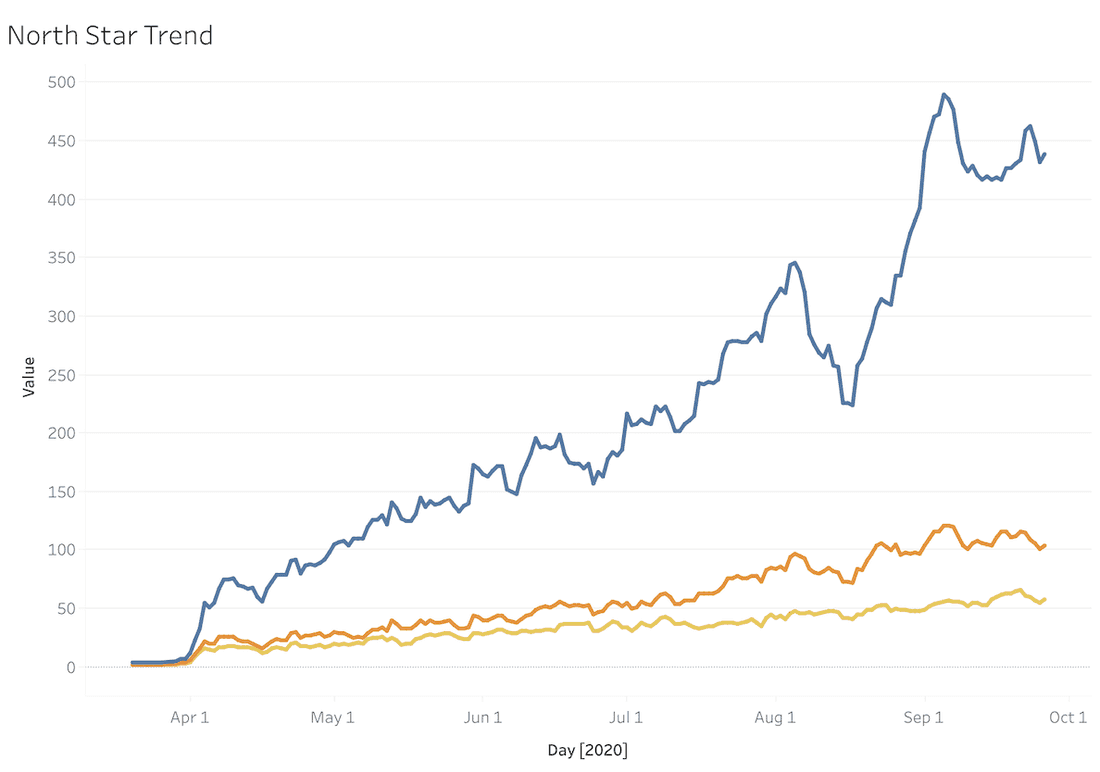 Direct Sales Experiment
We unexpectedly decided to look for new niches and try direct sales approach. Dima Neiaglov joined our team as a consultant and he leads this process. He already talked with dozens of Fibery customers, hired one SDR (will join our team in October) and have some ideas about new segments where Fibery can shine.
The main goal here is to probe new segments, check conversion rates and launch marketing campaign with pre-setup solution where conversion is good enough.
I hope we will have first results in October.
We are looking for Head of Marketing (remote)
Fibery is looking for Head of Marketing to survive conquer the productivity space.
Why us?
Fibery is a connected workspace for teams. Or a no-code work management platform. Or an all-in-one collaboration tool. You see, we haven't nailed the positioning yet.
Try
creating a workspace for your future ex-team.
Basically, Fibery is a set of building blocks to create a workspace for any kind of a company: tech startup, music band, winery, or marijuana farm.
Our practical goal is to replace a bunch of isolated tools to bring teams together into a single asynchronous collaboration space. We are talking Trello + Google Docs + Miro or Productboard + Jira + Pipedrive, for example. Or Excel + Excel + Excel, of course.
Our long-term goal is to augment organizational intelligence. Basically, to help teams of knowledge workers to solve problems that seemed insoluble before.
🌶 Check the full position here and share it with your friends.
Cooperation with the new design agency
We've cooperated with Airborne Ape Studio to help us with marketing materials, web site design and other creative stuff. Our first pilot project is "About Us" page as a part of Fear Management initiative. We have solid team and good financial round, but that is invisible for our potential customers. Here are some early prototypes just for the sake of pretty picture: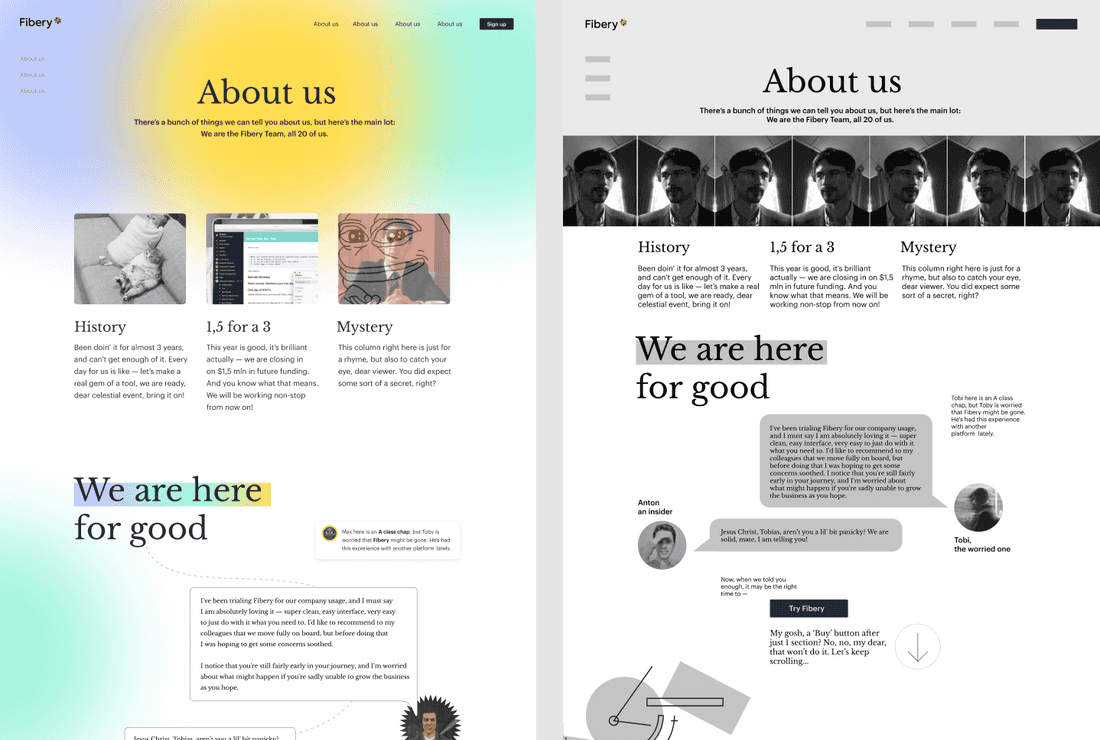 Product Companies Workspace (Demo & Talks)
Default workspace for product companies is almost ready. We did dozen of demos and overall response is very positive. So I decided to share the demo with you, here is the 20-mins video:
🌶 If you're CPO/Head of Product/Product Manager and watched this demo, give us a note [new@fibery.io](mailto:new@fibery.io?subject=Fibery product company Demo) and we'll be very grateful!
VC
Finally we've received $700K tranche as a debt 🍷. Paperwork is demanding more time still, hope to finally nail it in October. Spin-offs are hard…
Product Updates
DONE
Undo
Undo works in almost all views: Board, Table, Calendar, Timeline and Entity. It works till page reload or till you leave the page, so be careful. Mostly it is required to roll back undesired actions. Enjoy!
NOTE: Use Cmd + Z (Ctrl + Z on Windows) shortcut: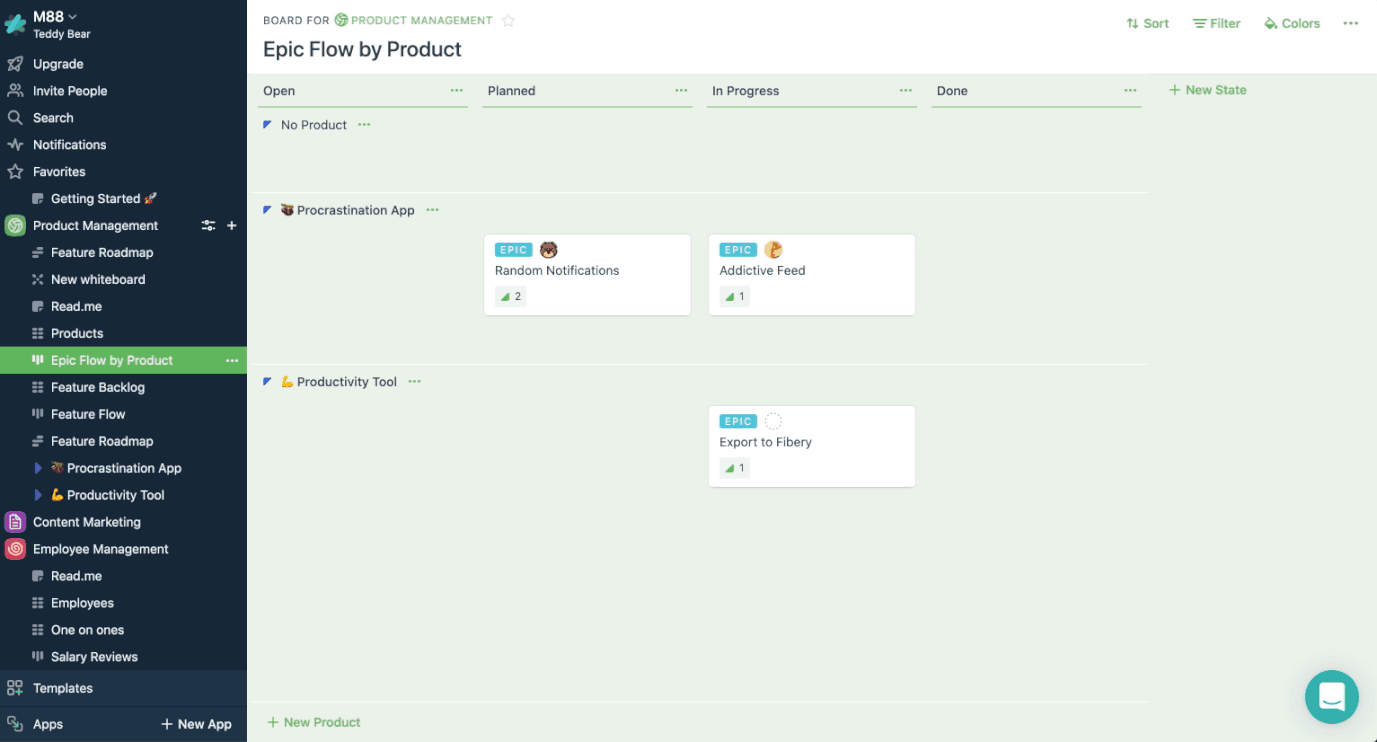 Apps Sharing
You can import and export existing Apps from one account to another. For example, you've created a new fancy Marketing Tracking app and your friend wants to have the same app. Now you can share Marketing Tracking app and send a link to your friend to install it. Here is the flow: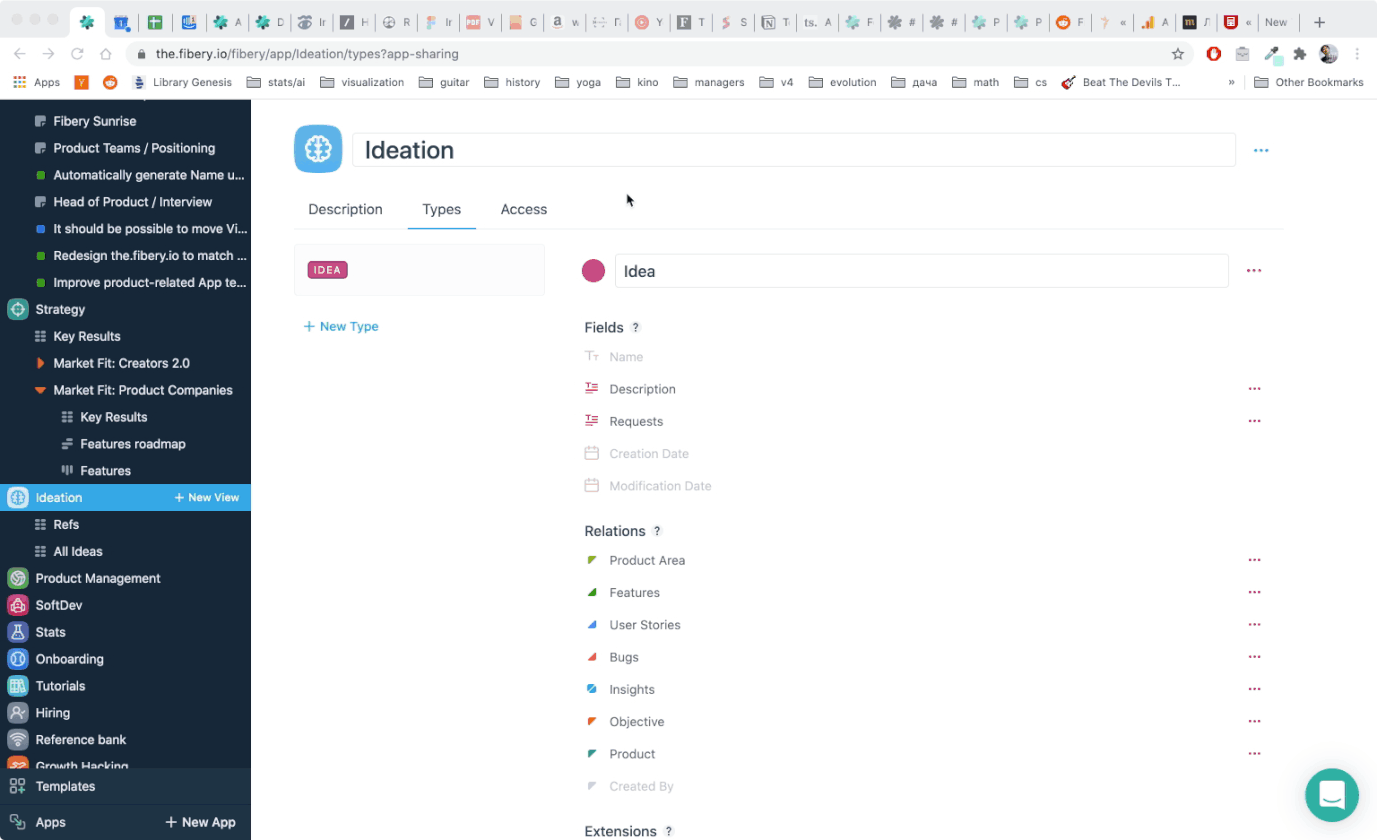 Quick Add
Sometimes you want to create a new entity fast. Now you can do it via Search console. Use Cmd + K to open search console and start typing a name of the new entity. Then select required Type and click Create. For example, see below how to create a new Objective: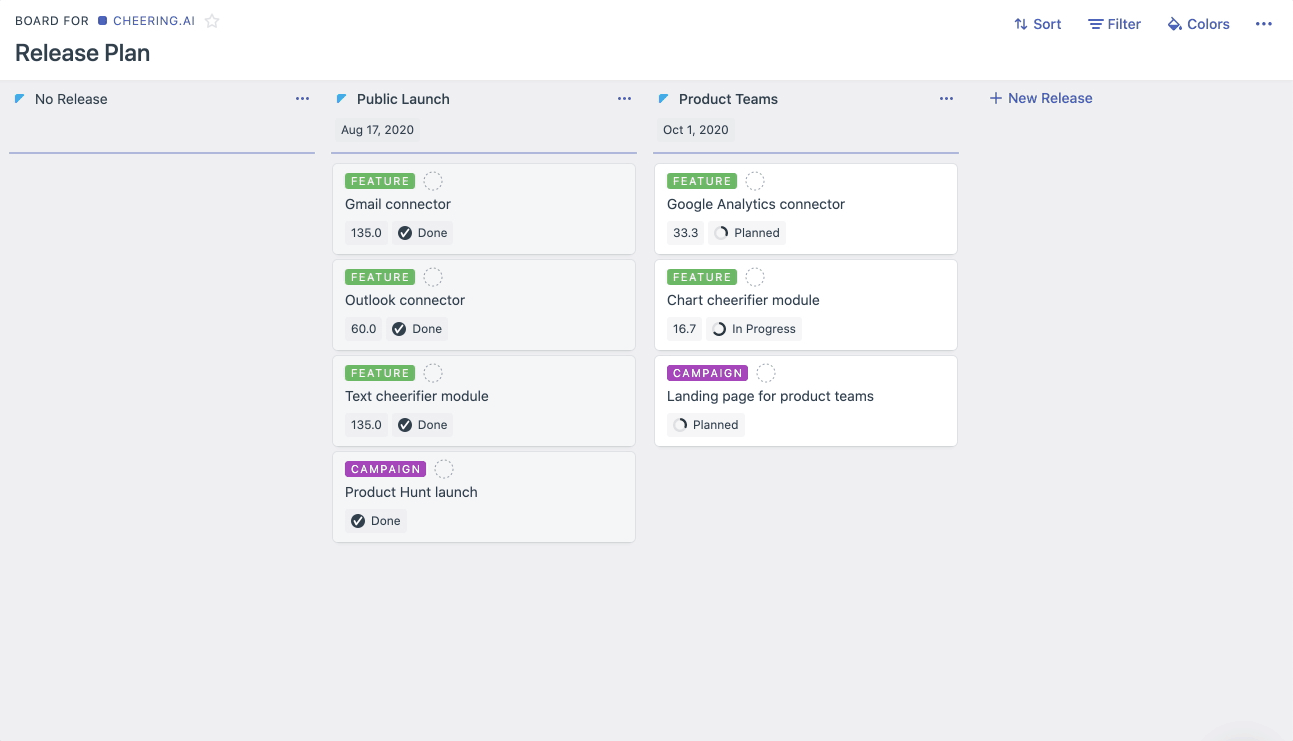 Filter by Type in Search
When you have thousands of entities, it is not so easy to find required bug or feature. Now you can filter search results by Type: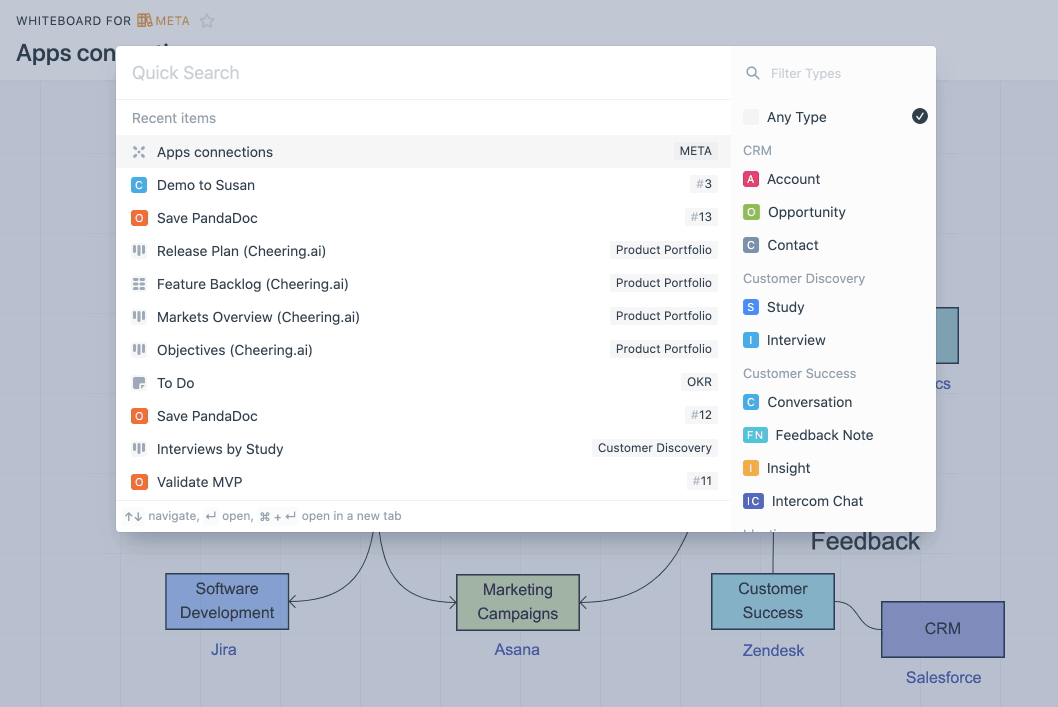 No restrictions to create Views with Types from other Apps
Sometimes you need to create a View in App 1 with Types from App B. Now you can do it easily, just select Show Types from all Apps… option in Card config: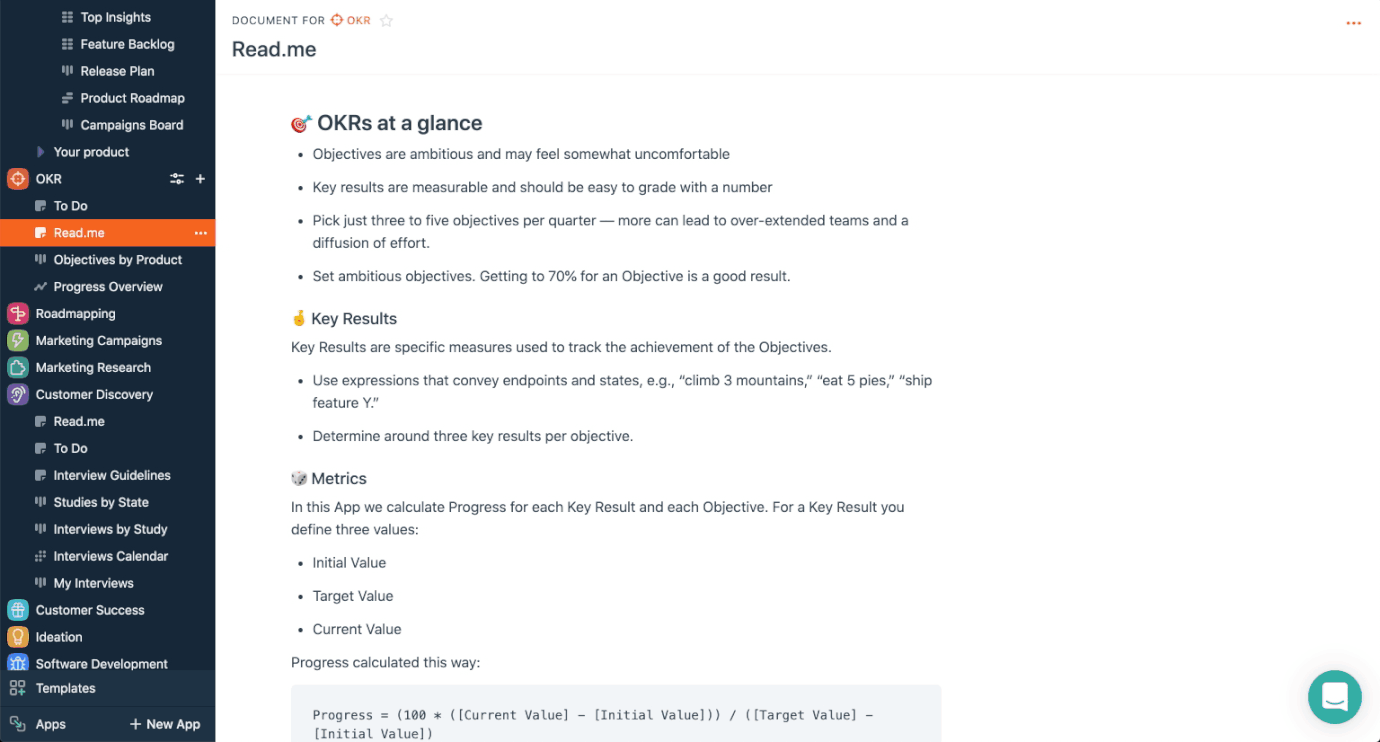 Create new Entities via Linked Text
When you're working with feedback, you want to augment meeting notes or interview and quickly create Features, Ideas, etc. Now you can do it using linked text: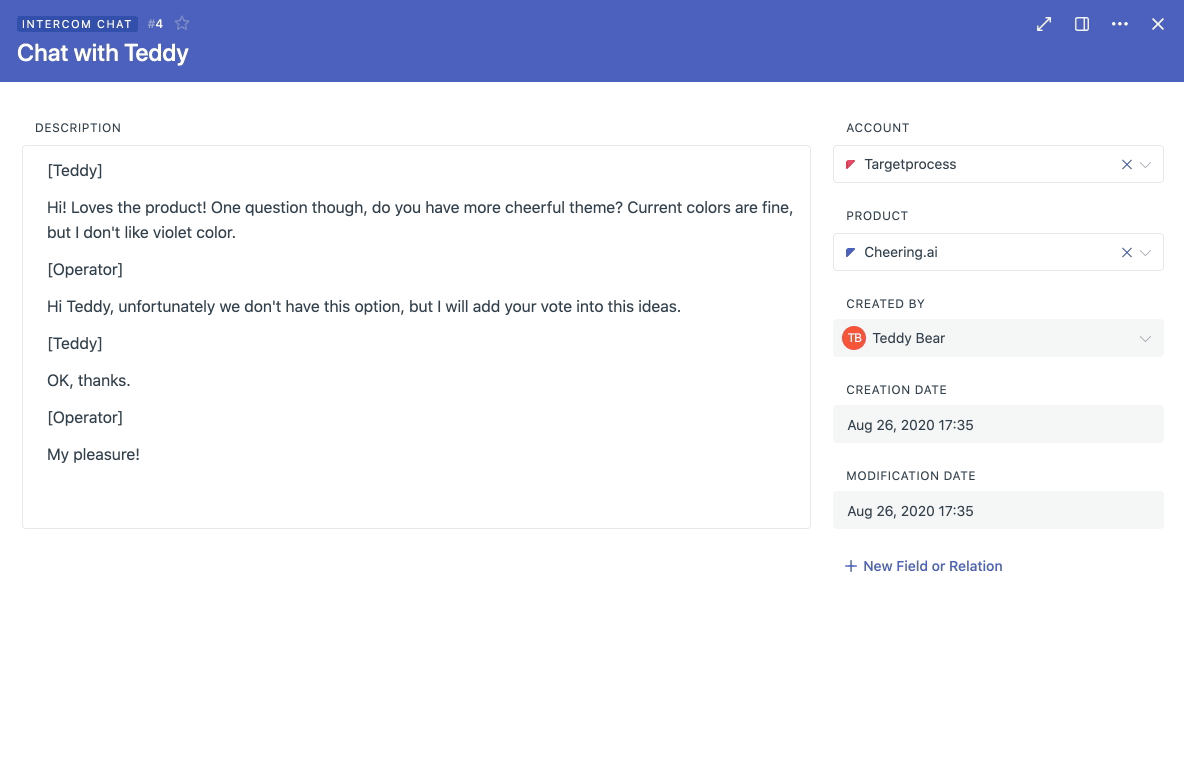 IN PROGRESS
GitHub, Intercom and Trello Integration
Integrations are moving forward with a good pace and we will release few in October. Here is how it works for Trello so far: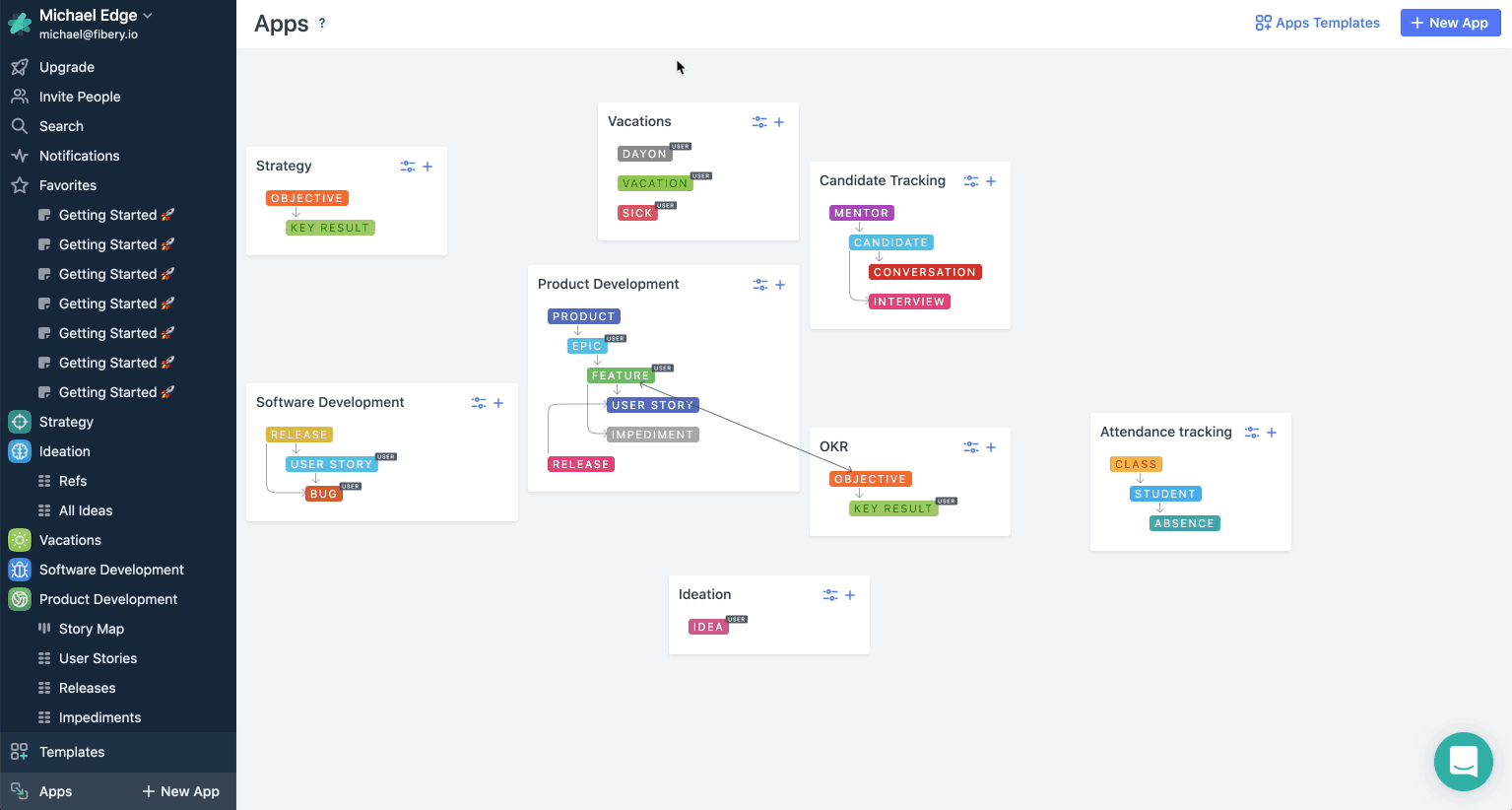 Better Permissions
No comments.
Share the whole Workspace
We want to be able to pre-setup the whole workspace for specific domains. For example, product workspace, hardware engineering workspace, small design agency workspace, etc. We decided to make it general and implement workspace sharing. Anyone will be able to create and share the whole workspace. There are few situations where it would be useful (maybe you will find more):
You are a consultant and want to pre-setup a new customer with your designed Fibery Workspace
You are trying out Fibery and want to select from a set of pre-define Workspaces
Smart folders
Now we have a problem in left menu where you can't hide old projects/products, for example. The solution is smart folders. You can flexibly configure how left menu looks in any app applying filters to all entity levels. Here is an example: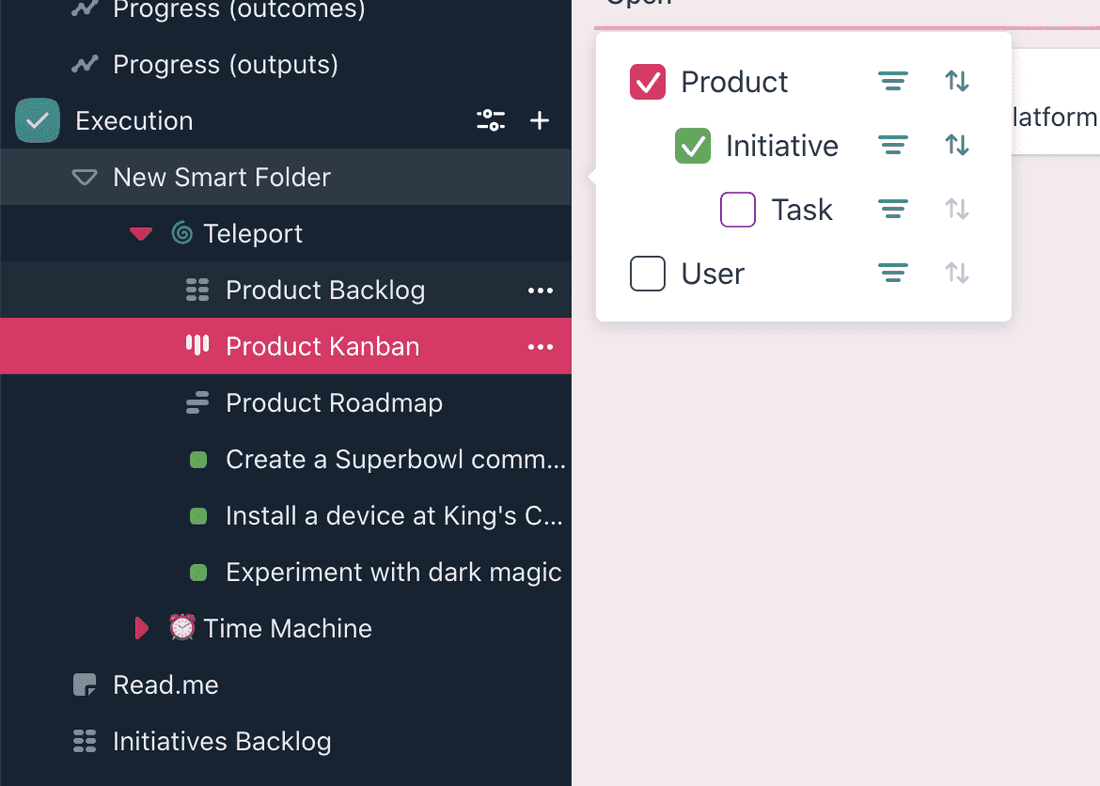 Documents and entity sharing
Long-awaiting feature is just started. In the first release it will be possible to share any Document and Entity (Feature, Bug, etc). Not sure when it will be ready though, since this is technically challenging thing. Still hope for October or early November.
Faster search
We are moving our current search to Elastic. It will be much faster and finally will handle "No Access" permissions well (this is the last thing to consider "No Access" permissions done).
🤝 Random
Random image from our Slack channel:
Now we are seriously serious. No jokes. I mean it. Really. Well…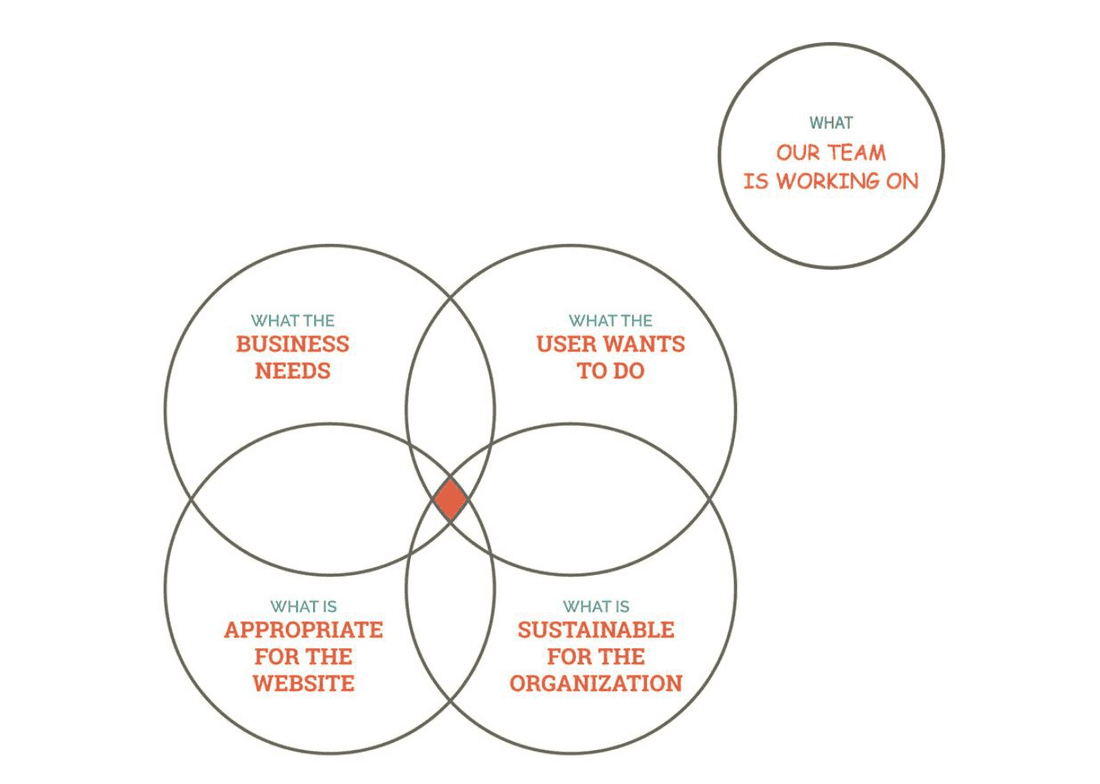 Random link from our Slack channel:
Seeing Theory. A visual introduction to probability and statistic
Random quote:
Progress happens too slowly to notice, setbacks happen too fast to ignore. There are lots of overnight tragedies, but no overnight miracles. Growth is driven by compounding, which always takes time. Destruction is driven by single points of failure, which can happen in seconds, and loss of confidence, which can happen in an instant.