TLDR: Growth recovered 😅. Some re-structuring 🏋️‍♀️. Digital Agency solution 🦋. How Fibery uses Fibery video 🧘‍♀️. Fibery End Game 🎲. Phishing story 🎣. Search in panels 🔦. Customize pinned Fields 📍. Change workspace name and logo 🔧.
Flashback: #42. Connecting the dots in April 2022
Things are looking better in May. We have some good leads and people activity is improving. General economic situation in the world is turbulent. Markets had a huge correction in the last serveral weeks and some experts predict 12-18 months slow down. We'll see.
Near future plans
We're doing internal re-structuring and forming stable teams. Till now our teams were very ad-hoc with 1-2 people working on a single Feature. In June we will form 4 stable teams with a clear focus for the next 6 months (at least).
Problems that we are solving:
🚨 Fibery value is hard to spot
🚨 Activation and conversion should be better (now 1.5% from Lead → Customer)
🚨 We have not so many leads (~700 every month)
🚨 We have some show-stoppers that prevent large sales (SOC 2 and permissions)
Solutions demand focus on these problems, hence the new structure:
Delight Team (Focus on wow cases that delight users)
Growth Team (Focus on use cases that have a potential to generate new leads and improve activation)
Integration and Automation Team (Support growth or delight team. Remove selling show-stoppers. Improve technology)
Core Team (Support growth or delight team. Remove selling show-stoppers. Improve technology)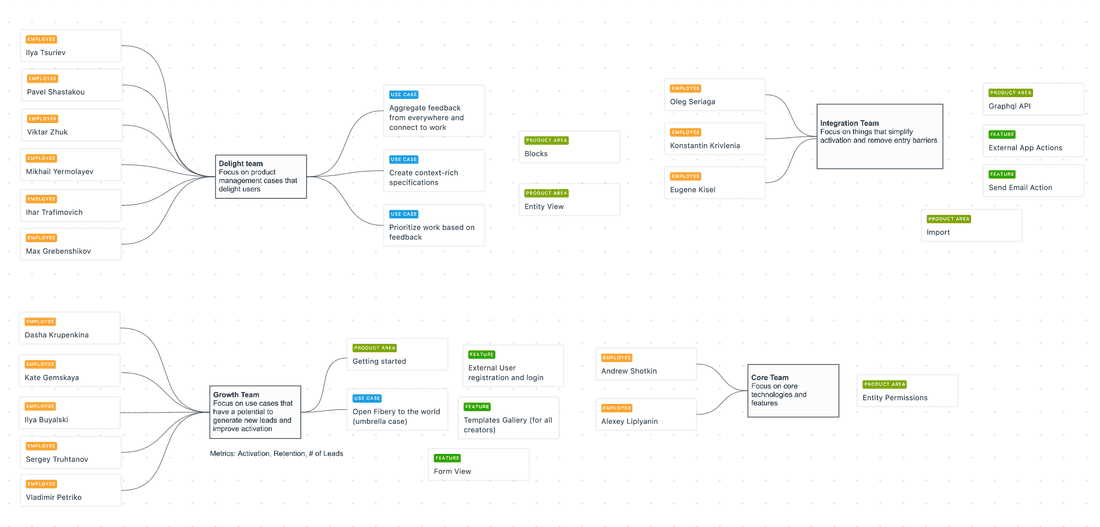 Main use cases that we are focusing on:
Aggregate feedback from everywhere and connect to work
Create context-rich specifications
Prioritize work based on feedback
Open Fibery to the world (Share spaces, run community, feedback portal, …)
Main product areas and features:
Entity View improvements (Blocks, Context views inside entity view, …)
Entity-level permissions
Public-facing features: Form View, External User registration and login
Getting started improvements and Fibery polishing
Smooth data import from external systems (Notion, ClickUp, Airtable, …)
Follow our public Roadmap to track progress.
Digital Agency solution
We've built and released a new Digital Agency solution that will fit marketing/digital studios. You can explore the solution, watch the webinar, and signup a new account for digital agency solution.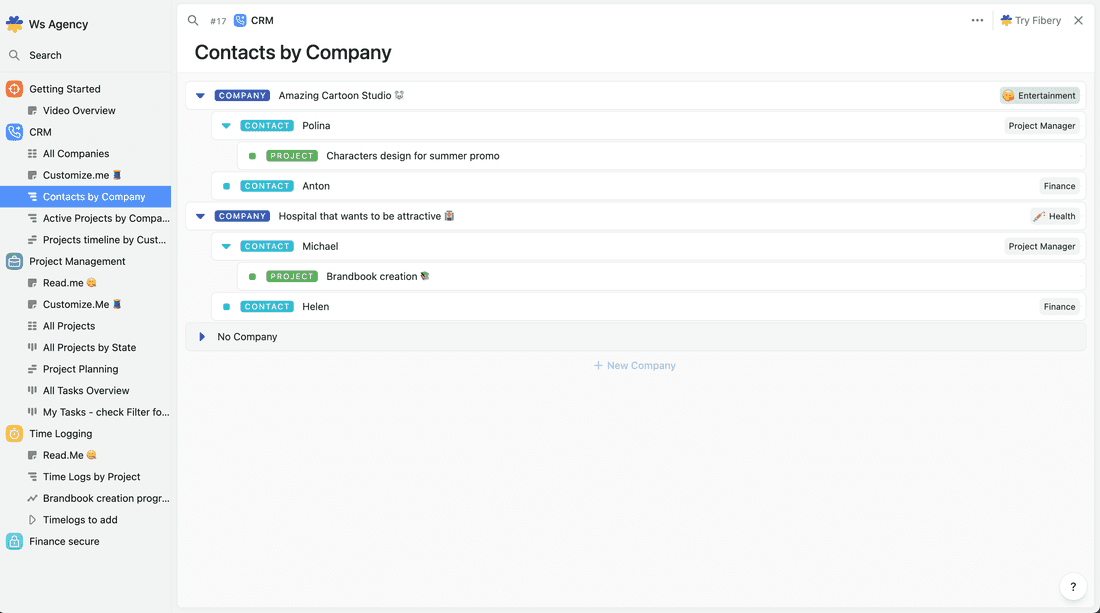 How Fibery uses Fibery
I've recorded a video about how Fibery uses Fibery. It's a super-short overview that touches:
Strategy planning
Product planning (Product areas, Use cases, Features)
Release and public changelog
Public roadmap
Product Feedback handling and features prioritization
Customers CRM
Partners CRM
Payments & Expenses tracking
Marketing teamwork
Software Development (Dev Tasks, Bugs, Wiki)
Vacations tracking
Note-taking
And here is one more short video for product companies: how to create a changelog for the new release in 3 minutes in Fibery.
Fibery End Game (product company example)
Future is hard. We have a clear vision, but it is not easy to explain this vision to people. This is an attempt to take a specific example and show how Fibery will help.
Read on → How Fibery will transform product companies' work and knowledge management processes, help them invent better solutions and build things faster 🐌 → 🦉.
Browsable Templates
Now all templates on our website have a live preview! You can explore them before installation. It helps you to decide whether the template is worth installing.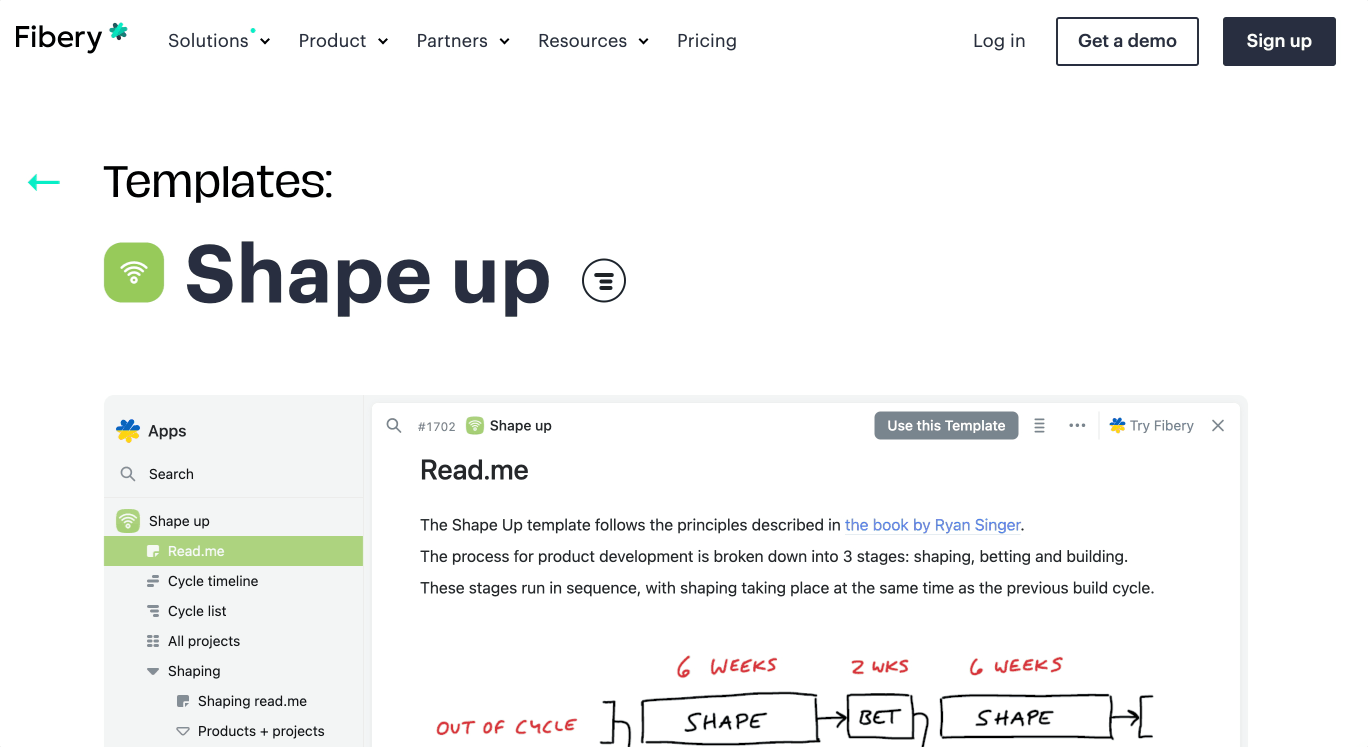 Metrics
Here are the main numbers ( → sign shows the changes between February, March, April, and May):
Paid accounts:     180   → 180   → 185  → 195
Active accounts:   450   → 420   → 470  → 490
Active users:      3.3K  → 3.2K  → 3.4K → 3.6K
Team size:         25    → 25    → 25   → 25
Run rate:          $140K → $140K → $140 → 135K/month  
MRR:               $28K  → $28K  → $30K → $31K/month
Some charts: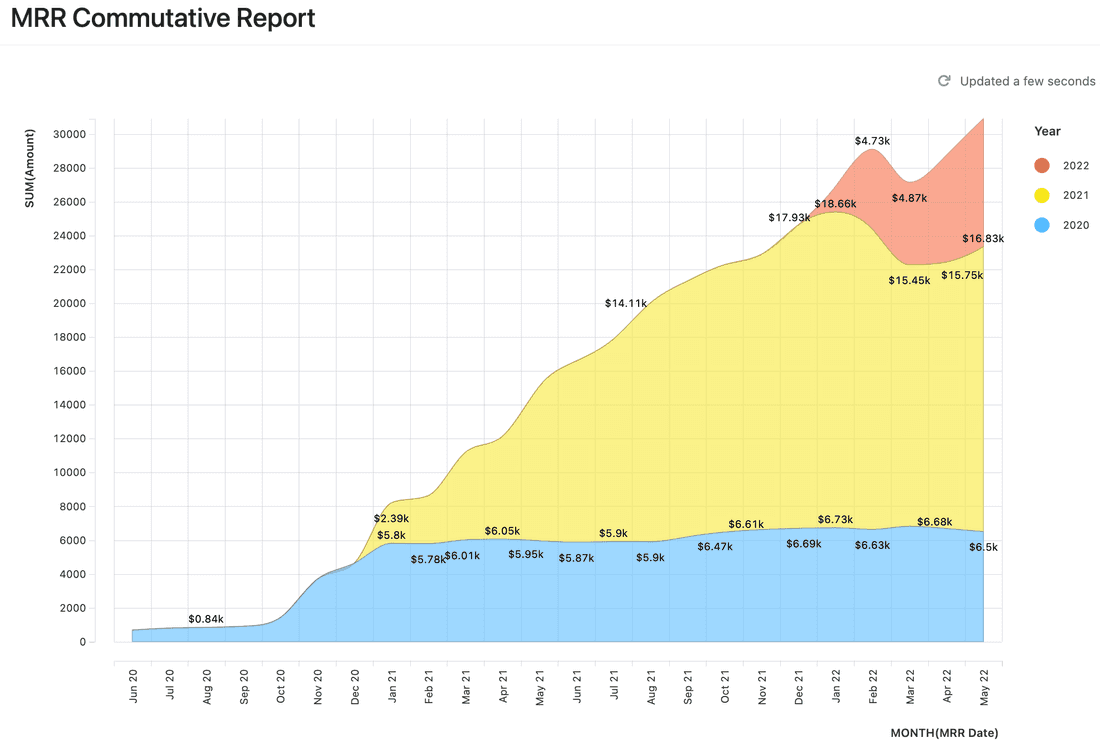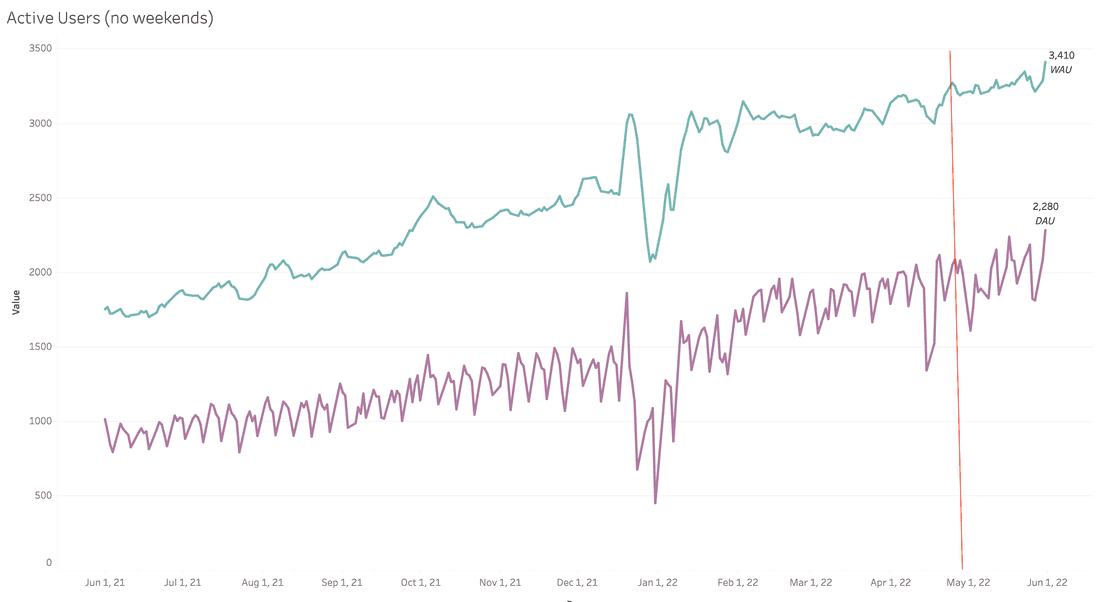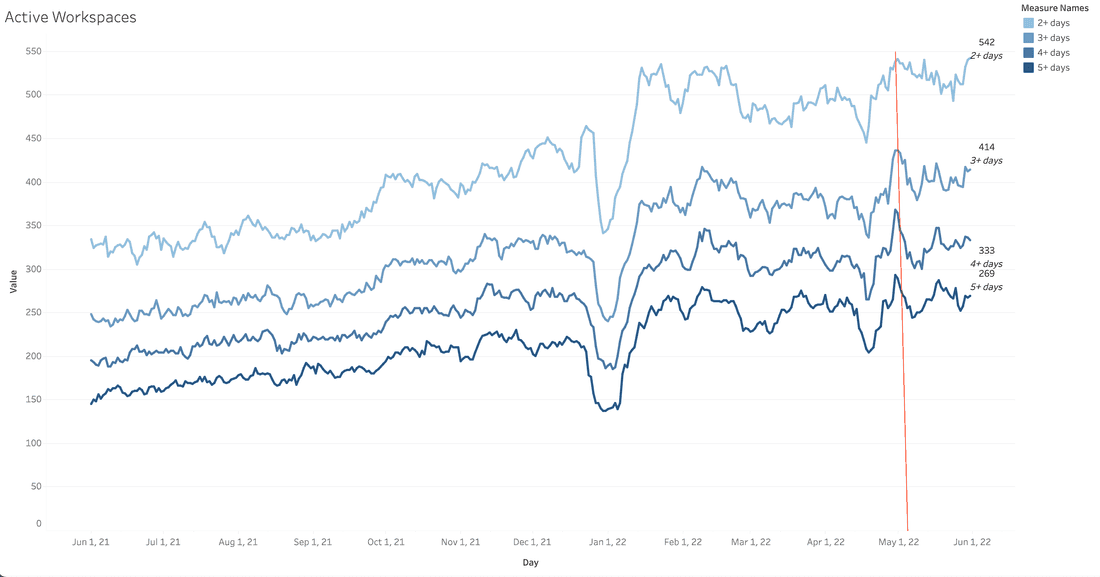 Phishing story
Some scammers started to register Fibery accounts, put a phishing link into a doc, share this doc, and send emails to people with a link to Fibery doc. We got several reports, banned around 70 accounts, and added some checks to discover such accounts as early as possible. As a result, our website was marked as suspicious by Edge, but now this message should be removed.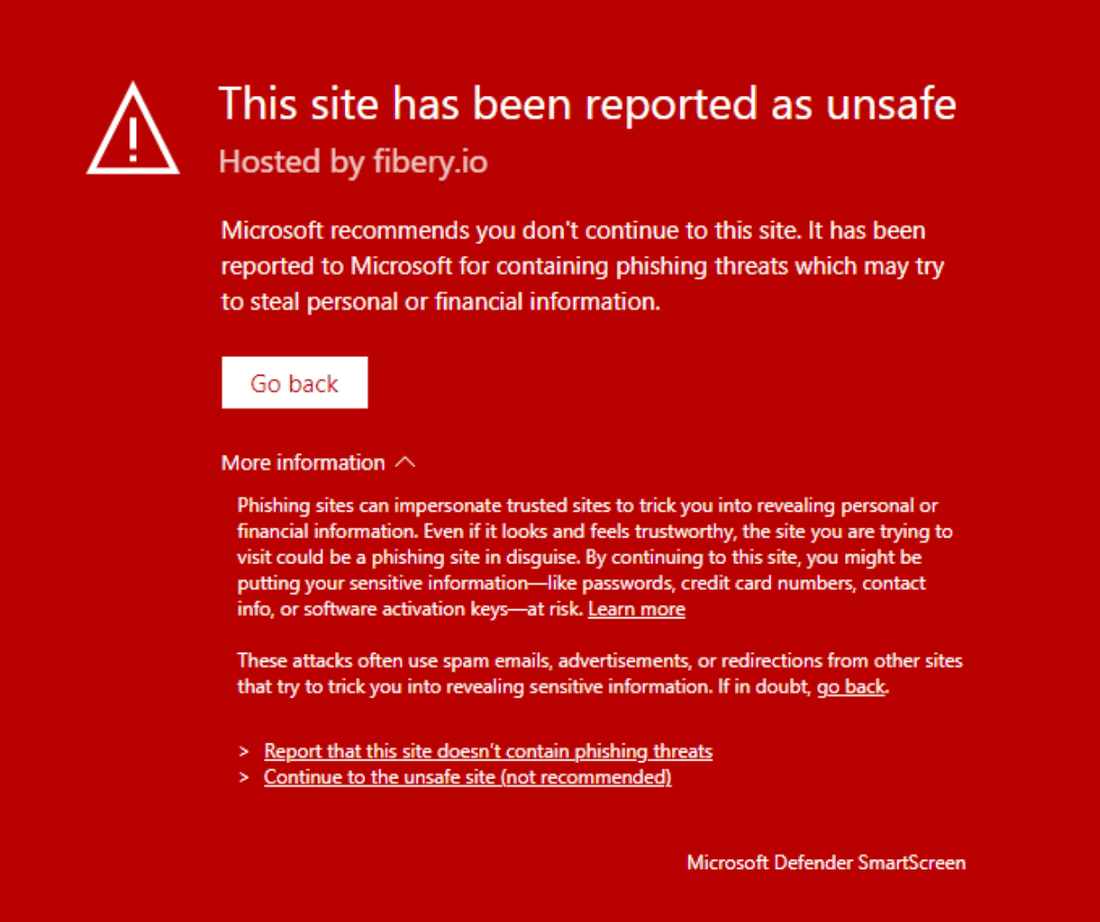 Any service with sharing documents capability can have this problem, so it is interesting how other vendors are solving it…
Product Updates
In May we had 3 releases. Here are the highlights:
DONE
Search in panels
We introduced a few search-related scenarios for a seamless and consistent workflow. Now you can open search in left or right panel and keep current context: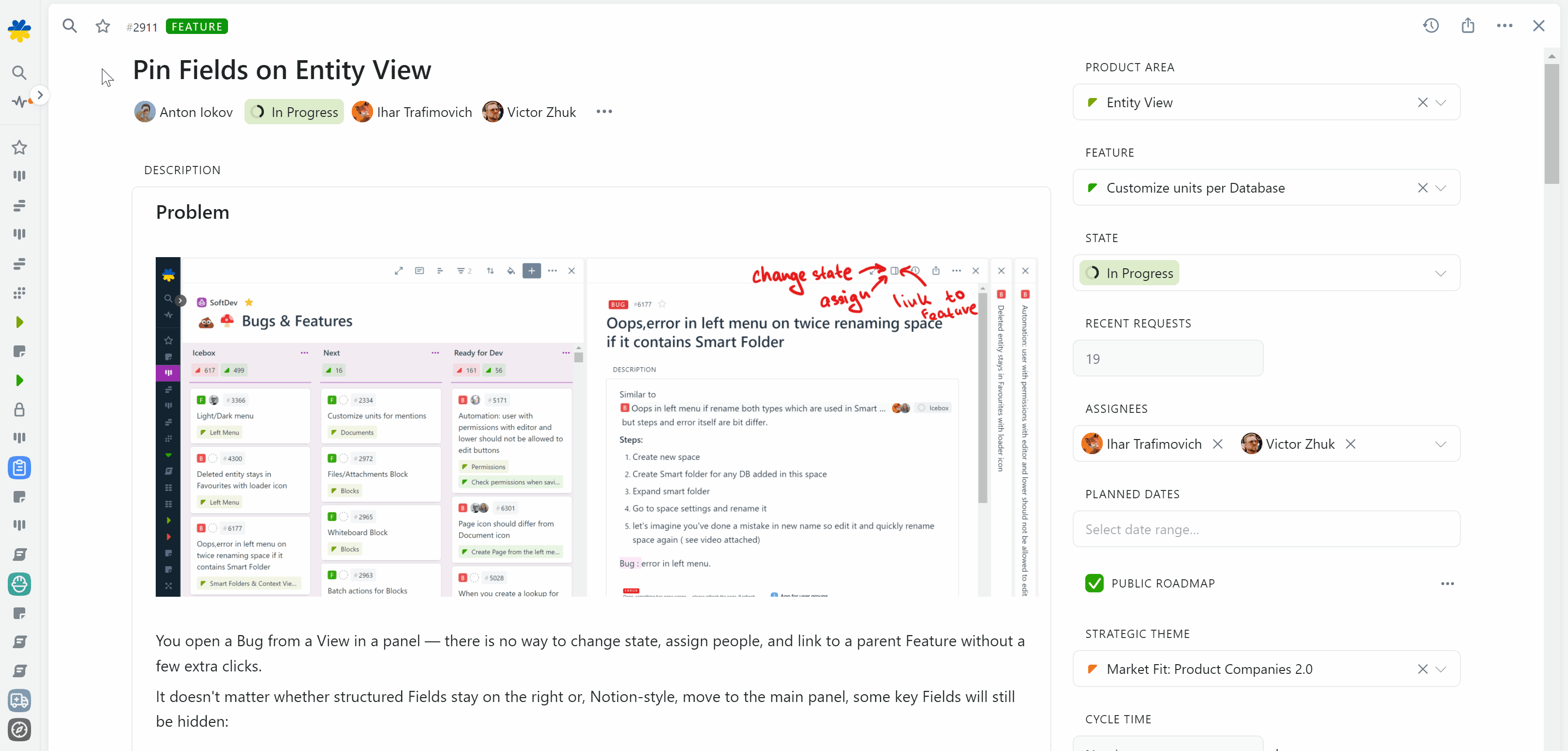 Customize pinned Fields
You can pin your most important Fields on top of a panel. They are editable.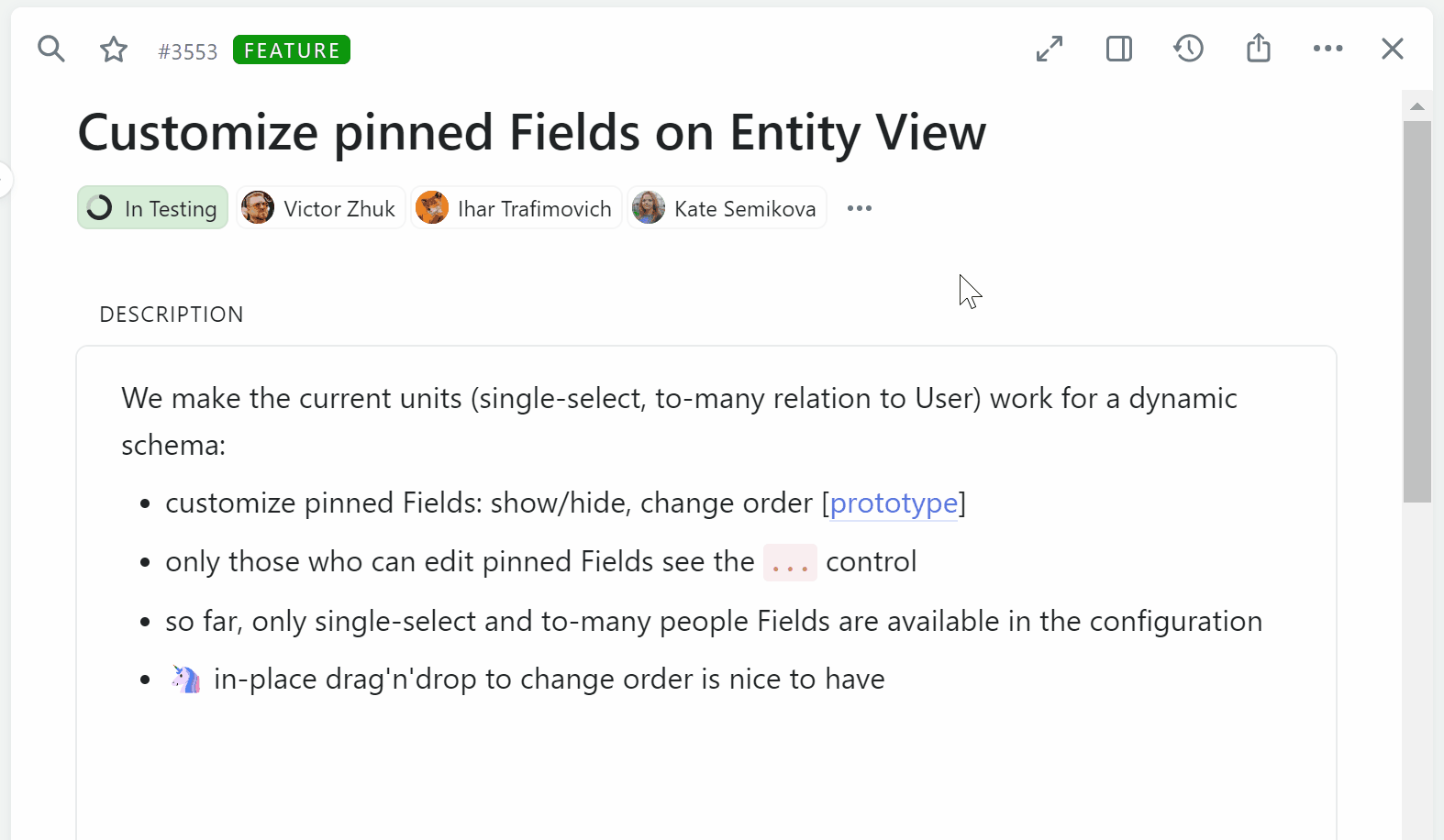 Change workspace name and logo
The workspace name is always visible in the top left corner — it's awkward when it's outdated, not localized, or simply spelled incorrectly. Now you are free to change the name and upload your logo: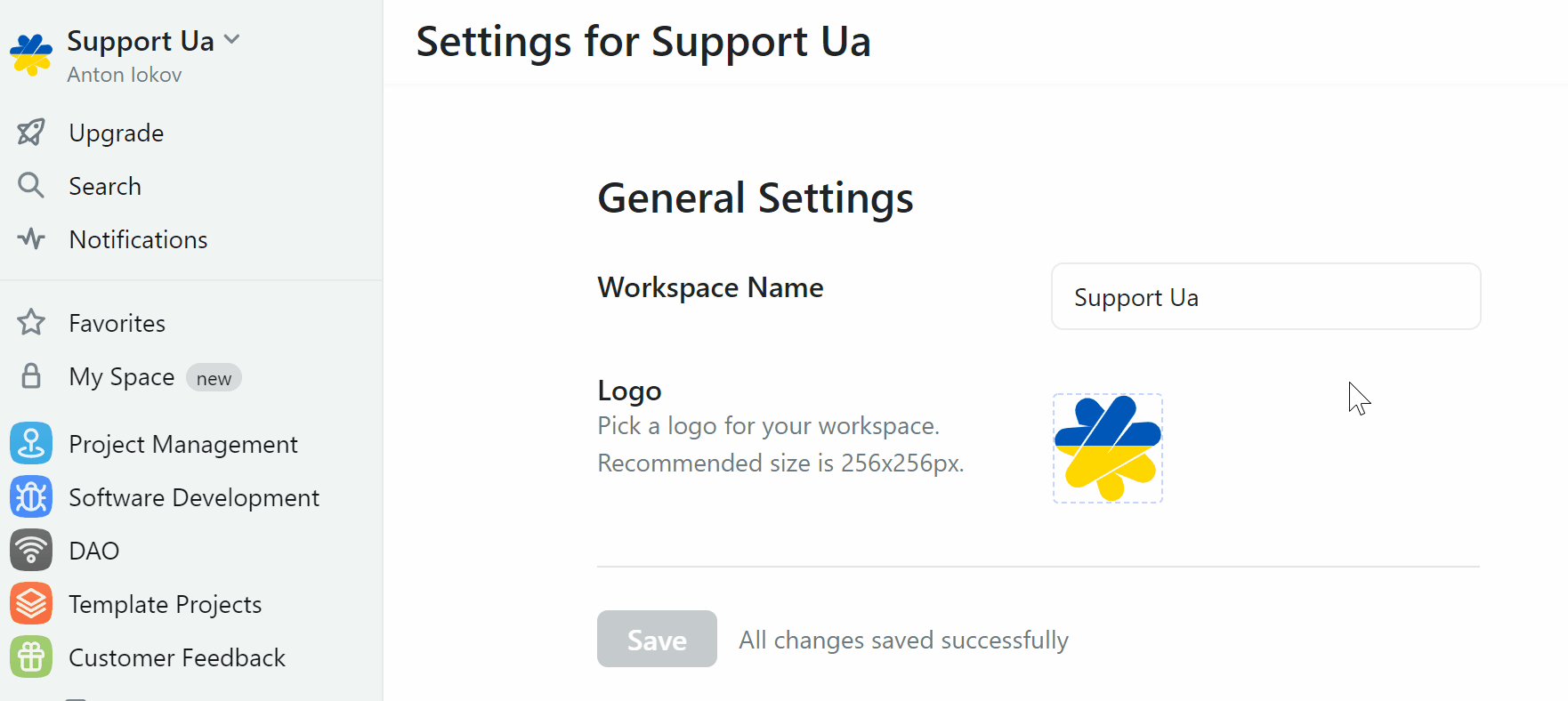 No data loss in documents
Sometimes Fibery could lose some changes in documents when the internet connection was unstable or very slow. No more! Now Fibery handles such situations and stores changes in a local cache. When the internet connection is live again, Fibery syncs data from the local cache and updates the doc.
IN PROGRESS
Check Fibery Roadmap to get more details.
Replace Lists in Entity View with real Lists (Sort, Filter, etc.)
(paused) Blocks in Entity View and Page
Context Reports (you will be able to create reports in Smart Folders)
Share Space on the web
SOC 2 Certification
GraphQL API
Dark Theme
External Apps actions (Send Email, Send Slack Notification, etc).
One-liners
Some new things we've added in May:
🇳🇵 Random
Random quote from our Slack
What is now becoming clear is that software — irrespective of how it is written, built, or grown — has a structure more like a natural system than a mathematical construction. The relationships between the objects in a program is more like that of the words in a novel, the cells in an organism, or the leaves on a tree, than a series of propositions linked by modus ponens
Random image from our Slack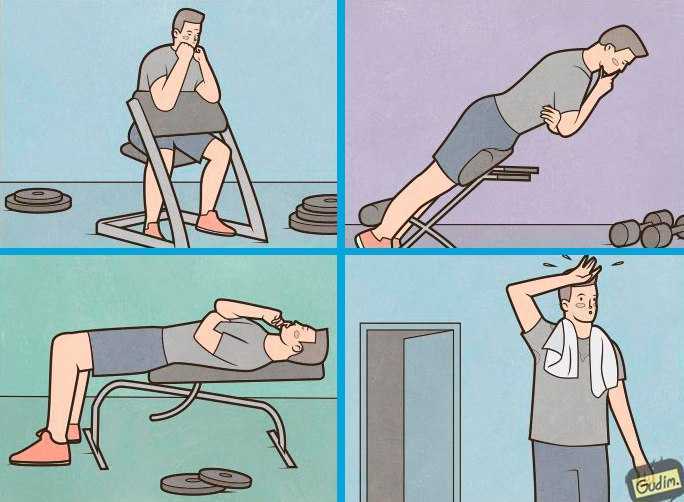 Random tweet from our Slack
1987's Micrografx Windows Graph designed for Microsoft Windows 1https://t.co/gznEQwmoOA pic.twitter.com/vsfiwaVkhj

— RJ Andrews (@infowetrust) May 25, 2022
Random link from our Slack
How This Ends First, we need to see the economy slow down and inflation slow down. We need to see stocks bottom out and hang out there for a while. And we need to be patient. None of this is going to happen fast. I would be planning to ride this thing out for at least eighteen months or more.
Random post in Cortisol 🥲 channel
call with 🇺🇦 lead.
late for the call due to an air raid alert.
Random post in Dopamine 😍 channel
I am also excited about how fast Fibery improves. I use the tool and it keeps changing right under my hands. And most of the changes really do make working with the tool better, week after week. I have never seen this with any tool I had used in my life, including large tools with huge dev teams. It's fun to watch and makes you tolerant to Fibery's weaknesses — because you know it's only a matter of (mostly short) time before they disappear.